Diamond strand clear shiny 10cm 12pcs
£ 12,50

*
Diamond strand clear shiny 10cm 12pcs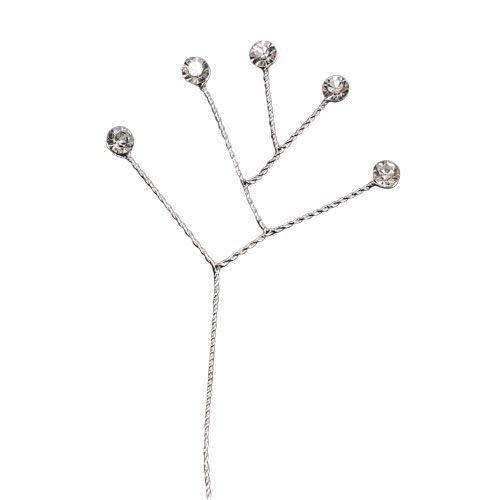 £ 1,04 pro piece
Delivery till 28. June **
---

Product description
This diamond strand with its clear shiny rhinestones can be used by you versatile. The metal wire, which is twirled from two wires, you can put the diamond jewelry wonderful in a bouquet, on a napkin ring or on a table arrangement. The wire branches at the head and ends in a total of 5 small, artificial diamonds, which break the light in a beautiful way and reflect the typical diamond cut.
The flexible wire can also be wrapped around branches of tub and potted plants that complement a festive room decoration just at your wedding reception. If you want, you can use the diamond wire as a hair accessory and decorate the hairstyle of the bride or flower girl.
The clear diamond strand is in a bag of 12 pieces. Each jewelry wire is about 10 centimeters long; the diamond heads have a diameter of about 4 millimeters. Of course, you can also customize the length of the metal wire and cut with the right tool. So you can also make your own jewelry creations with beautiful decorative stones and aluminum wire, which always arrive very well as a gift.
Size: about 10cm
Diameter: approx. Ø4mm
silver
Material: plastic, wire
Quantity: 12 pieces
Prod. nr.
: 1951
Weight
: 0,1 kg
Delivery till
: 28. June
**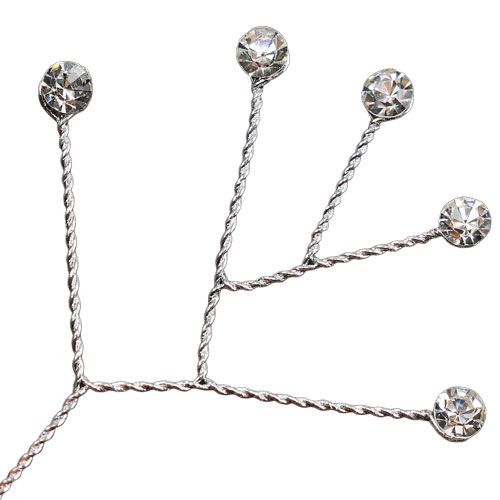 ---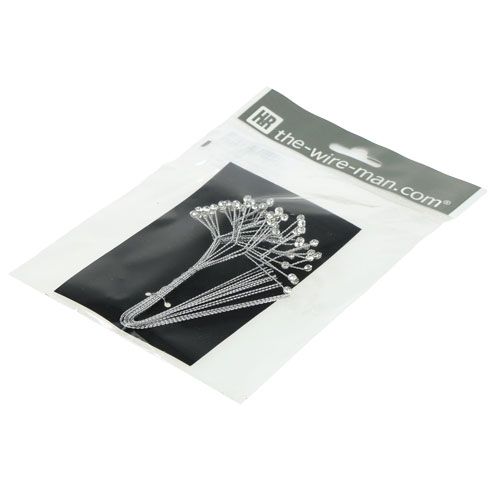 * All prices incl. 20 % VAT,
Excl. shipping costs
Crossed-out prices correspond to the previous price. Plus any applicable customs duties.
** Except prepayment. After the invoice amount has been credited to our account, we will process your order immediately.