Pigeon with pearls and clip white H4.5cm 12pcs
£ 13,15
£ 1,10 per piece
incl. 20 % VAT., excl. shipping costs
Product.Nr. 67882
weight 0.38 KG
delivery time 5-7 days

15 reviews, rated on average 4.8
16100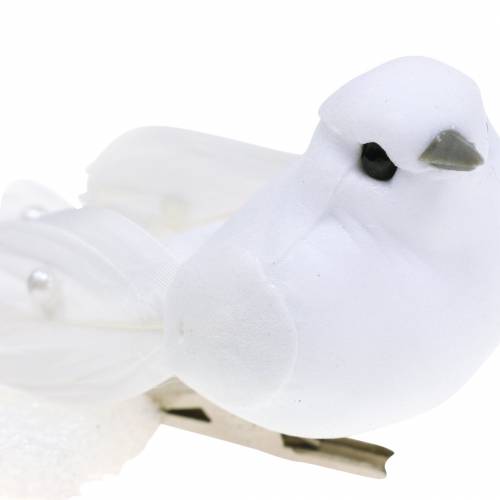 Pigeon with pearls and clip white H4.5cm 12pcs
Can you resist these white doves? With their characteristic heads and small white feathers, the decorative animals simply look too cute!
The birds have a body made of light styrofoam, which is enhanced by real white feathers and small decorative pearls. The small feather birds of the VIANA brand look particularly classy. Thanks to the robust clip made of metal, they can also be attached to all conceivable places. You can also place the birds on fabrics and wreaths in no time! So trying it out is really fun to find the most beautiful arrangement. When a flock of these small decorative birds sits in the branches of a green tree, you are guaranteed to amaze everyone! This not only fits the wedding decoration! A small, white dove is also an excellent idea to decorate a wedding present. Simply clip one of the pretty birds onto a white decorative ribbon!


The white pigeon with clip is supplied in a box of 12 pieces and has a height of around 4.5 centimeters. With the tail feather length, the length of the decorative bird is approximately 8.5 centimeters.
Overall
length:
8.5 cm
Height (with clip):
approx.4.5cm
Material:
plastic, springs, metal
Color:
white, gray, black
Quantity:
12 pieces
automatically translated to google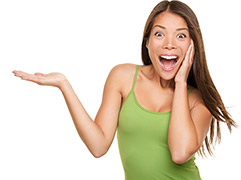 various payment options

97% positive customer reviews
weekly discount promotions in the newsletter
our YouTube channel explains many articles
extensive customer service

DHL World Package
Delivery will be made within 5-7 working days. The delivery period starts after conclusion of the contract and ends after 5-7 working days. If the last day of the period falls on a Saturday, Sunday or a general public holiday recognized at the place of delivery, the next working day shall be substituted for such day.
| | |
| --- | --- |
| Tiered pricing | Total price |
| to 5,00 kg | £ 4,00 * |
| over 5,00 to 15,00 kg | £ 6,50 * |
| over 15,00 to 30,00 kg | £ 19,50 * |
| over 30,00 to 60,00 kg | £ 39,00 * |
| over 60,00 to 120,00 kg | £ 62,50 * |
| over 120,00 kg | Please make a new order |
Our top offers September 2020
* all prices incl. 20 % VAT.,
excl. shipping costs
Crossed out prices correspond to the previous price.

You May Also Like
* all prices incl. 20 % VAT.,
excl. shipping costs
Crossed out prices correspond to the previous price.