Artificial thistle branch Golden L71.5cm
£ 6,35

*
Artificial thistle branch Golden L71.5cm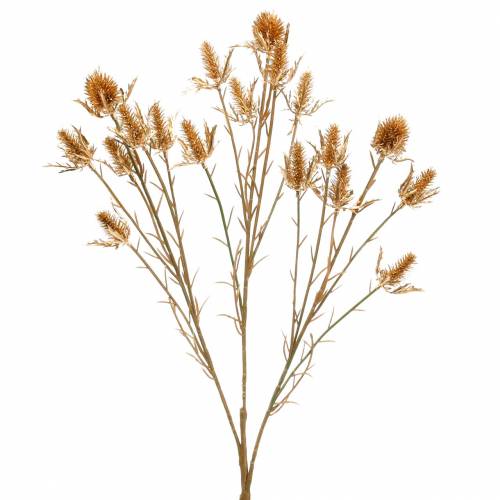 Delivery till 15. December **
---

Product description
Cards in gold are a wonderful decorative element for the festive Advent decoration! The cone-shaped flowers with their prickly, arched, feather-like bracts appear very artistically, almost like from another world. The gold color enhances the futuristic look of the long thistle branch.
Combine the artificial card twig in gold with gold-colored poppy capsules or a ginko branch. Pampas grass and strelitzia leaves as well as rattan cane in Ting Ting Curly look also give a beautiful overall look with gold-colored thistles. Put such a bouquet in a high floor vase or use it as a table decoration.
The stem and all branches of the thistle branch have a flexible metal core. So you can easily bend it to make it appear bushier or narrower, as you wish. Or you snap off the lower branches and work them into small arrangements or Christmas wreaths to hang or as an Advent wreath.
The stem, which goes from brown to green, branches into three branches. - Each of the sub-branches is designed in the same way: They branch out again into seven sub-branches. A flower head sits on six of the stem tips. The flowers are designed to be very natural and can hardly be distinguished from dried, colored specimens.
You will receive the decorative card branch with a total length of approximately 71.5 centimeters. The flower heads each have a diameter of about 1.8-2.8 centimeters and a height of about 3.2-3.4 centimeters. The lower branches are provided with numerous tender, flowerless shoots.

Total length:
approx. 71.5 cm
Flower
diameter:
approx. 1.8–2.8 cm
Leaf height:
approx. 3.2-3.4cm
Color:
Golden, Brown, Green
Material:
plastic, metal
Quantity:
1 piece
Prod. nr.
: 68538
Weight
: 0,37 kg
Delivery till
: 15. December
**
more item pictures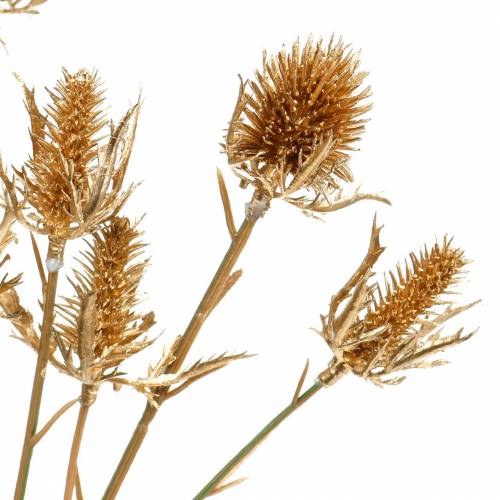 ---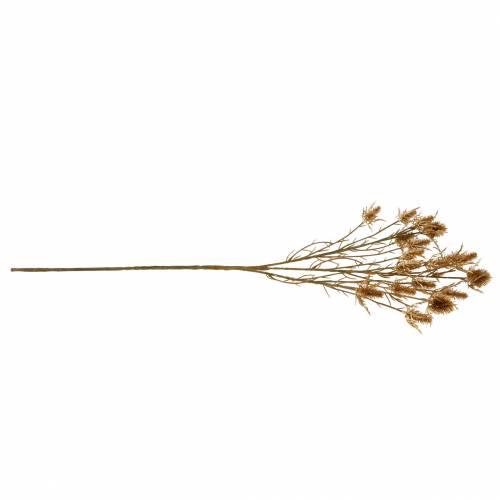 * All prices
excl. shipping costs
. Crossed-out prices correspond to the previous price. All prices exclude VAT and customs duties.
** Except prepayment. After the invoice amount has been credited to our account, we will process your order immediately.
Further categories matching your selection