Decorative wreath eucalyptus, berries and cones...
£ 21,20

*
Decorative wreath eucalyptus, berries and cones artificially Ø30cm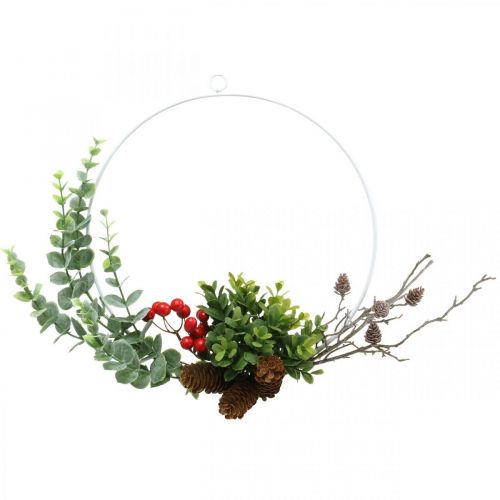 Delivery till 15. December **
---

Product description
Ready and ready for door and wall: The decorative wreath with eucalyptus, berries and cones is a modern artificial wreath to hang. The artificial plants are arranged in a fashionable loop on a white metal ring. A frosted artificial branch with small cones in the trendy color berry adds an additional Christmas touch to the hanging wreath. Thanks to the eyelet for hanging, you can let the winter wreath float on an invisible nylon thread or hang the Christmas decorations on a red decorative ribbon.
Thanks to the airy decoration made of artificial eucalyptus and berries, inspired by the Scandi ring, the decorative ring can be hung very nicely in the window during the Christmas season without unnecessarily darkening the room. Although the eucalyptus wreath is completely decorated, you are free to add an LED light chain or to wire additional Advent decorations such as mirror berries to it!
Note:
Accessories and decorative items shown on product images are
not included
in the delivery.
Diameter ring:
approx. Ø30cm
Total width:
approx. Ø40cm
Total height:
approx. 33.5 centimeters
Color:
White, Green, Red, Brown, Berry
Material:
plastic, wire
Product line:
Viana
Quantity:
1 piece
manufacturers
: Viana ®
Prod. nr.
: 00708
Weight
: 0,5 kg
Delivery till
: 15. December
**
more item pictures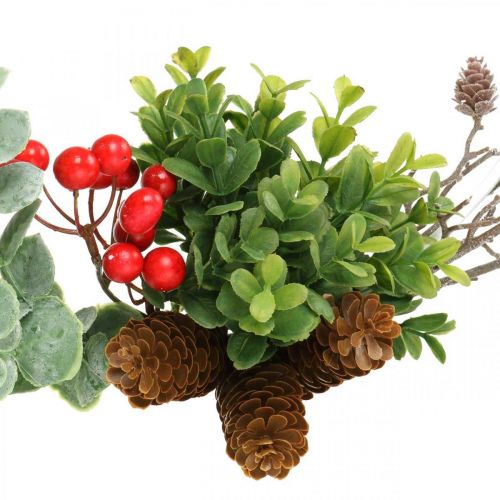 ---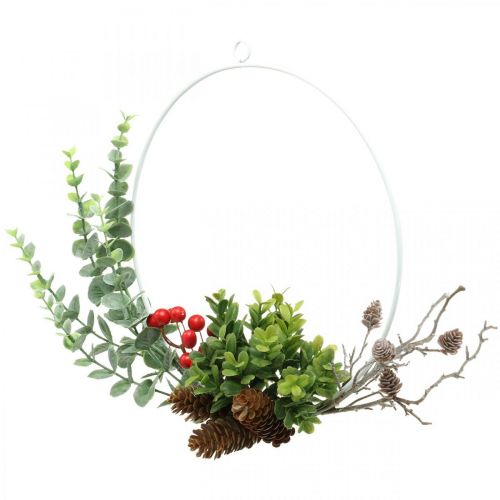 * All prices
excl. shipping costs
. Crossed-out prices correspond to the previous price. All prices exclude VAT and customs duties.
** Except prepayment. After the invoice amount has been credited to our account, we will process your order immediately.
Further categories matching your selection