OASIS® IDEAL universal floral foam ring green Ø27.5cm 3pcs
£ 20,45
£ 6,82 per piece
incl. 20 % VAT., excl. shipping costs
Product.Nr. 11-03137
weight 0.75 KG
delivery time 5-7 days

17 reviews, rated on average 5
17512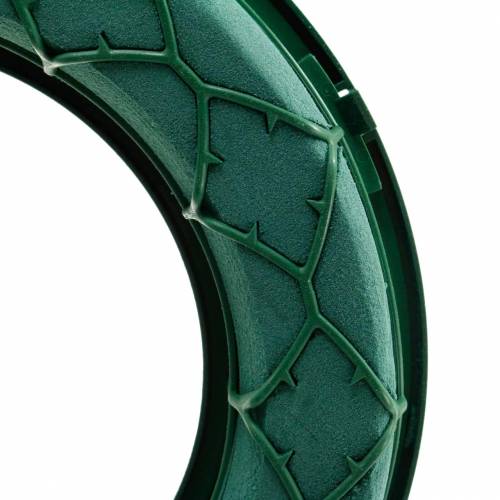 OASIS® IDEAL universal floral foam ring green Ø27.5cm 3pcs
With the IDEAL universal floral foam ring with a plastic grid and hanging loop, you have a pad for every occasion at hand. Whether at Christmas time as a basis for festive Advent wreaths or for decorative rings to hang for a wide variety of occasions.

You can use the green floral foam rings to design table decorations or for wreaths for the door or as wall decorations. The universal plug-in rings are suitable for cutlery with fresh flowers as well as for dry floristry.

The rings are already cut and rounded off and sit in a practical plastic grid with a stable base and a side eyelet for hanging. You do not need an extra wreath base as table decoration and you can place your workpiece directly on the board. Designed door or wall wreaths can be hung directly on a nail or using a tape on the plastic eyelet. The plastic grid not only keeps the floral foam ring stable on the bowl - its geometric pattern also makes it easier to position candles or other decorative elements precisely and offers them a particularly good hold. - This makes the wet foam ring the perfect base for Advent wreaths.

Use the IDEAL universal floral foam rings from OASIS® to create enchanting wreaths for Easter , summer table wreaths , cozy autumn - or sparkling Advent wreaths . The practical universal rings can also be used as the basis for festive wreath decorations as chair decorations, for wall design or for the banquet table for the decoration of special festivities such as a baptism , confirmation, anniversary or wedding . The floral foam rings can also be used well for the design of funeral wreaths as decoration for funeral ceremonies or as memorial wreaths for grave design on the days of mourning and remembrance.

You get the OASIS® IDEAL Universal Ring in a set of 3 pieces in plastic film. Each ring measures approximately 27.4 centimeters with the plastic shell and grid and approximately 15.8 centimeters inside diameter. The height of the floral foam wreath with shell is approximately 3 centimeters. The diameter of the pure floral foam ring is around 25.5 centimeters on the outside and 17.5 centimeters on the inside.


Special features:

No foam waste from cutting
Material and time savings thanks to the half-ring shape
no additional underlay necessary due to waterproof floor
Easy positioning and good hold of decorative elements thanks to the geometric plastic grid
stable eyelet for hanging
Practical set of 3

Note:
Accessories and decorative items shown on product images are
not
included in the scope of delivery unless they are expressly included.
Total
diameter with bowl:
approx. Ø27.4cm
Inner
diameter with bowl:
approx. Ø15.8cm
Outside
diameter (
floral foam
):
Ø25.5cm
Inner
diameter (
floral foam
):
Ø17.5cm
Total height with bowl:
approx. 3 cm
Color:
green
Material:
wet foam, plastic
Quantity:
3 pieces in a set
automatically translated to google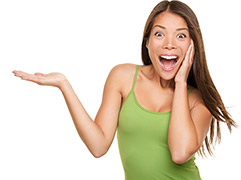 various payment options

97% positive customer reviews
weekly discount promotions in the newsletter
our YouTube channel explains many articles
extensive customer service

DHL World Package
Delivery will be made within 5-7 working days. The delivery period starts after conclusion of the contract and ends after 5-7 working days. If the last day of the period falls on a Saturday, Sunday or a general public holiday recognized at the place of delivery, the next working day shall be substituted for such day.
| | |
| --- | --- |
| Tiered pricing | Total price |
| to 5,00 kg | £ 4,00 * |
| over 5,00 to 15,00 kg | £ 6,50 * |
| over 15,00 to 30,00 kg | £ 19,50 * |
| over 30,00 to 60,00 kg | £ 39,00 * |
| over 60,00 to 120,00 kg | £ 62,50 * |
| over 120,00 kg | Please make a new order |
Our top offers November 2020
* all prices incl. 20 % VAT.,
excl. shipping costs
Crossed out prices correspond to the previous price.

more categories suitable for this article
You May Also Like
* all prices incl. 20 % VAT.,
excl. shipping costs
Crossed out prices correspond to the previous price.