Decorative tray made of wooden slices, nature 37 × 22.5cm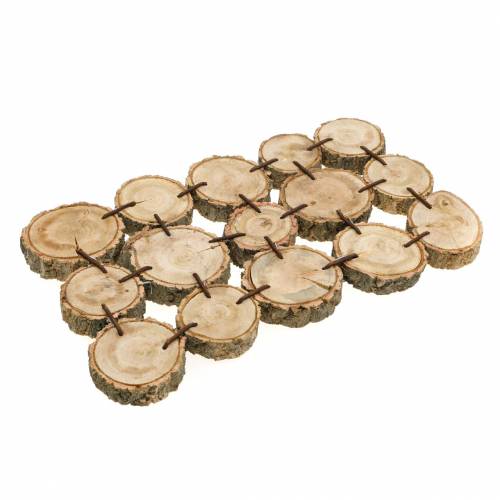 14,70 € *
£ 3,45

*
you save 77% (£ 11,25)
Delivery till 30. July **
---

Product description
Gnarled and rustic like in nature: The decorative tray comes on the table completely natural!
The light wooden decoration with annual rings and bark is pleasing due to the light tone of the natural wood. Thick brackets hold the original coaster together. Here patina brings an extra helping of vintage. Since the tree grates are untreated, you should be careful not to expose the wood decoration to moisture or splashing water.
The wooden tray can decorate your table all year round: Put small vases, tealights or candle holders on it or decorate it in spring with small early blossoms, later as a base for an Easter basket made of hay. In the autumn decoration, the rustic tray with moss or leaves becomes an eye-catcher!
The decorative tray consists of a total of 15 round wooden discs, all of which are natural and unique. It has external dimensions of approximately 37 × 22.5 centimeters and a thickness of approximately two centimeters. In addition to brackets with patina, additional clasps reinforce the tray. Please note that every disc and every tray, as well as the trees in nature, can be of different sizes. For a rough orientation, however, a non-binding diameter between about 6.5 and 9 centimeters can be specified.

Dimensions: approx. 37cm × 22.5cm × 2cm
Diameter of wooden disc: approx. 6.5 cm - 9 cm

Color: natural
Material: wood
Quantity: 1 piece
Please note: It is a natural product ! For this reason, the product is subject to natural fluctuations and can therefore deviate from the specified dimensions in shape, color, size, width, length and diameter !

Prod. nr.
: 259-724
Weight
: 1,2 kg
Delivery till
: 30. July
**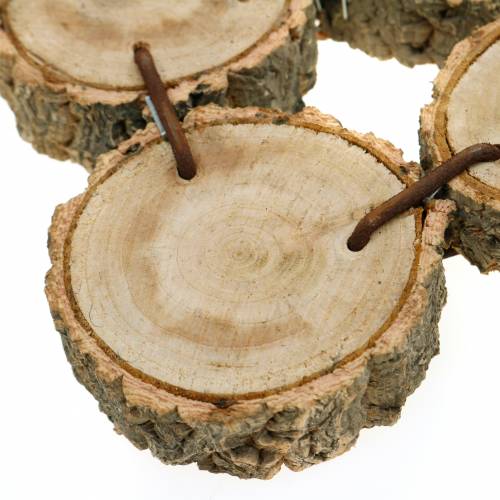 ---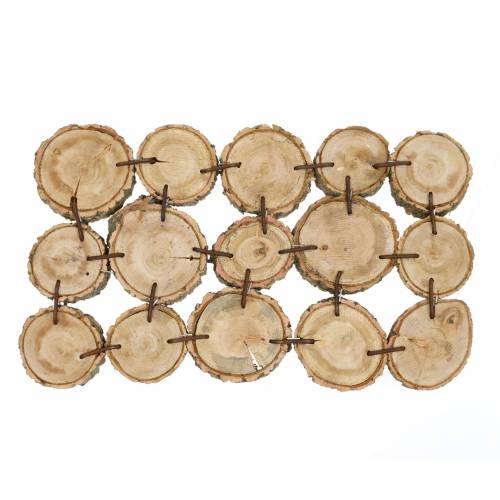 * All prices incl. 20 % VAT,
Excl. shipping costs
Crossed-out prices correspond to the previous price. Plus any applicable customs duties.
** Except prepayment. After the invoice amount has been credited to our account, we will process your order immediately.
Further categories matching your selection