Decorative hanger artificial larch coniferous branches...
£ 38,00

*
Decorative hanger artificial larch coniferous branches cones and berries 150cm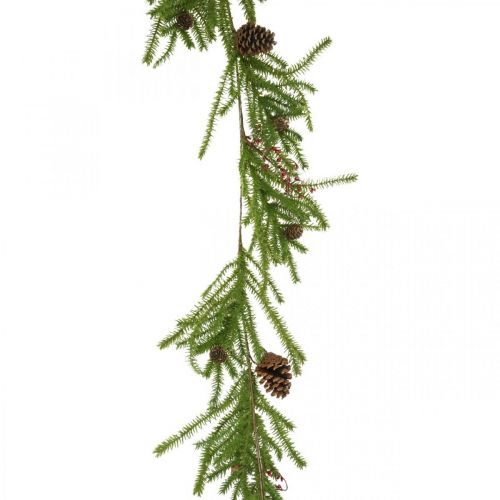 £ 24,13 pro l
Delivery till 15. December **
---

Product description
The decoration hanger brings the light green of the larch in these artificial coniferous branches into the Christmas decoration. The long decorative branch is covered with different real cones and small artificial berries give it the red accents that are popular for fir green. The larch branches are a little flexible thanks to a metal wire inside.
The Christmas decoration can be hung wonderfully along a wall or attached to a beam or even to the table. Of course, you can further decorate the artificial branch with Christmas tree balls and lights. The decoration hanger can also be draped in the middle of the banquet table and decorated with candlesticks and deer. Similar to a decorative garland, the larch branches made of plastic are also a wonderful idea to frame a window with green Advent decorations or to make shop window decorations with coniferous branches.
Note:
Accessories and decorative items shown on product images are
not included
in the delivery.
Length:
approx 150cm
Color:
green, red, brown, natural colors
Material:
plastic, metal, tenon
Product line:
Viana
Quantity:
1 piece
manufacturers
: Viana ®
Prod. nr.
: 00452
Weight
: 0,75 kg
Delivery till
: 15. December
**
more item pictures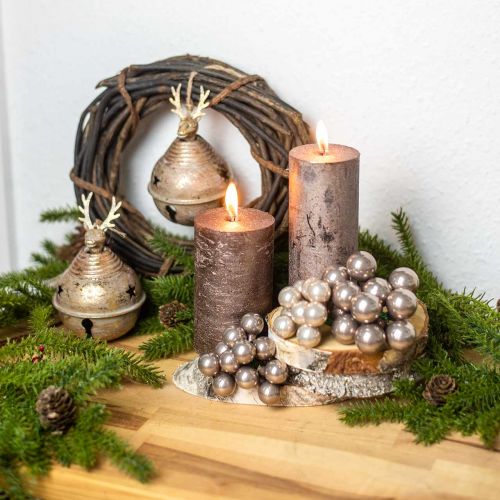 ---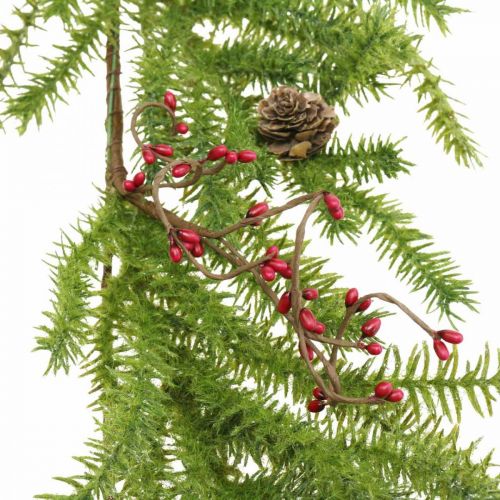 ---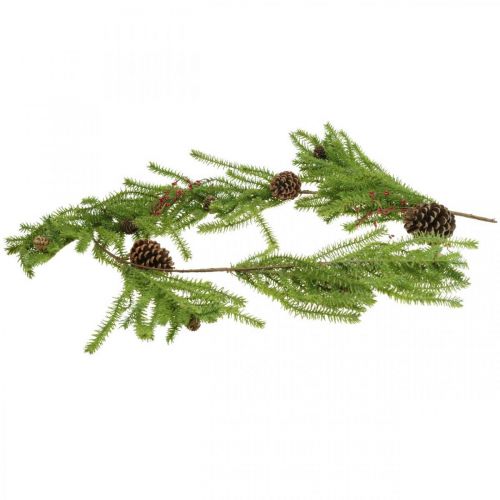 * All prices
excl. shipping costs
. Crossed-out prices correspond to the previous price. All prices exclude VAT and customs duties.
** Except prepayment. After the invoice amount has been credited to our account, we will process your order immediately.
Further categories matching your selection