Decorative branch silver leaf white Lunaria branch...
£ 13,00

*
Decorative branch silver leaf white Lunaria branch artificial branch 70cm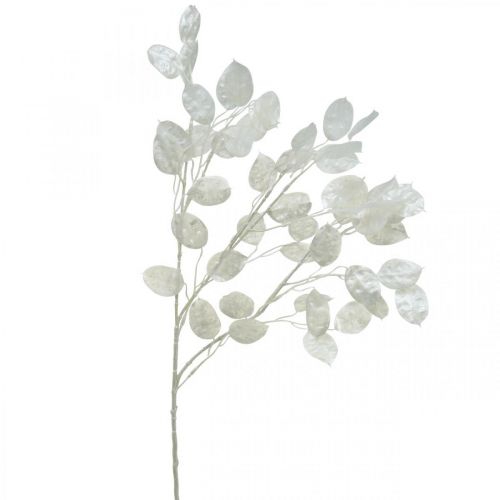 Delivery till 15. December **
---

Product description
The decorative branch of the silver leaf shines like a fairy in white in your winter decoration. The artificial branch of the Lunaria was modeled in this shimmering artificial plant, slightly transparent and enchantingly lifelike. The artificial silver thaler, also known as the night violin, has numerous leaves and sits on a multi-branched stem, which enables simple and professional processing of the decorative branch.
The "leaves" of the silver leaf are actually the seed pods that remain on the branch in winter. That is why the white decorative plant is particularly suitable for winter decorations and late autumn decorations. The mood of your Christmas decorations changes depending on whether you arrange the Lunaria branch with golden glitter branches, fir green, red poinsettias or dry flowers. From glamorous to nostalgic to very modern trends, the branch of art gives all your decoration ideas a fairytale touch.
Note:
Accessories and decorative items shown on product images are
not included
in the delivery.
Size:
about 70cm
Size sheet:
approx. 5cm × 3cm
Color:
white
Material:
plastic, metal
Product line:
Viana
Quantity:
1 piece
manufacturers
: Viana ®
Prod. nr.
: 00715
Weight
: 0,36 kg
Delivery till
: 15. December
**
more item pictures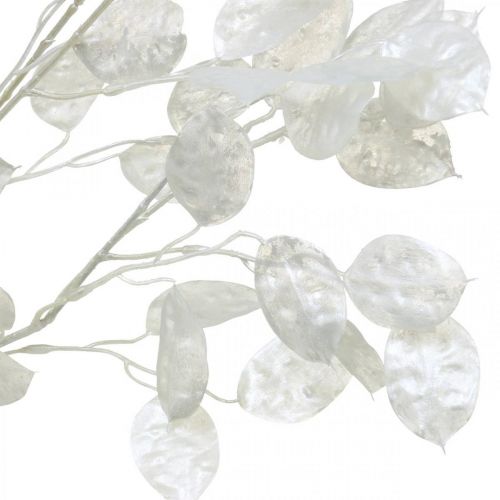 ---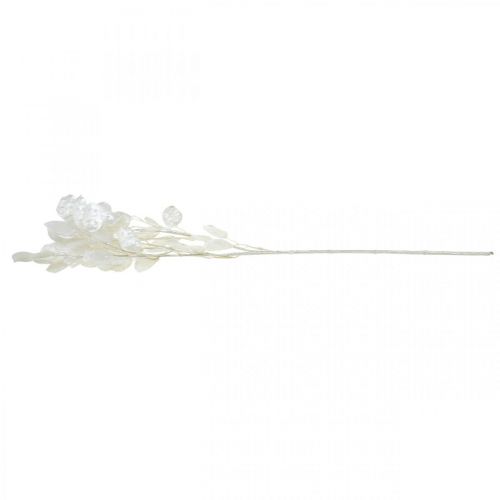 * All prices
excl. shipping costs
. Crossed-out prices correspond to the previous price. All prices exclude VAT and customs duties.
** Except prepayment. After the invoice amount has been credited to our account, we will process your order immediately.
Further categories matching your selection