Deco Bucket Shabby Chic Vintage Ø12,5cm H12cm
£ 4,35
incl. 20 % VAT., excl. shipping costs
Product.Nr. 66421
weight 0.40 KG
delivery time 5-7 days

14 reviews, rated on average 4.7
15545
Deco Bucket Shabby Chic Vintage Ø12,5cm H12cm
Looks like an antiquarian bookshop from a bygone era: this charming bucket from the premium brand VIANA shines in modern shabby chic with its light rust color, which is already somewhat worn away in some places and the baroque element on the front. The metal bucket is very high quality and has a charming handle with wooden handle!

If you own the zinc bucket, you will be offered countless design and application options. For example, you can use it as a flower bud for your lavender or even put in a green plant. As a planter, it is especially useful, but if you want to plant it directly, then please use a planting foil. In addition, you can use the bucket as a rustic decoration element in the living area. Pins, crochet hooks or even the kitchen utensils: as a practical utensil, the Vintage Bucket gives you everything!

The diameter of the bucket in antique look is about 12.5 centimeters; The amount amounts to about 12 centimeters.

Diameter: approx. 12.5cm
Height: about 12cm
Color: rust, nature
Material: metal, wood
Quantity: 1 piece

Please note: This product is made of galvanized, post-treated steel sheet. For this reason, we can not guarantee that the vessel is 100% rustproof and 100% waterproof.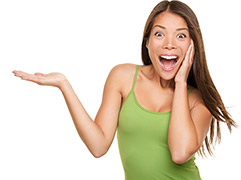 various payment options

97% positive customer reviews
weekly discount promotions in the newsletter
our YouTube channel explains many articles
extensive customer service

DHL World Package
Delivery will be made within 5-7 working days. The delivery period starts after conclusion of the contract and ends after 5-7 working days. If the last day of the period falls on a Saturday, Sunday or a general public holiday recognized at the place of delivery, the next working day shall be substituted for such day.
| | |
| --- | --- |
| Calculation | Total price |
| to 5,00 kg | £ 5,90 * |
| over 5,00 to 15,00 kg | £ 13,50 * |
| over 15,00 to 30,00 kg | £ 26,50 * |
| over 30,00 to 60,00 kg | £ 52,00 * |
| over 60,00 to 120,00 kg | £ 104,00 * |
| over 120,00 kg | Please make a new order |
Our top offers June 2020
* all prices incl. 20 % VAT.,
excl. shipping costs
Crossed out prices correspond to the previous price.

more categories suitable for this article
You May Also Like
* all prices incl. 20 % VAT.,
excl. shipping costs
Crossed out prices correspond to the previous price.