Artificial amaryllis red 3 silk flowers on moss balls H64cm
£ 46,20

*
Artificial amaryllis red 3 silk flowers on moss balls H64cm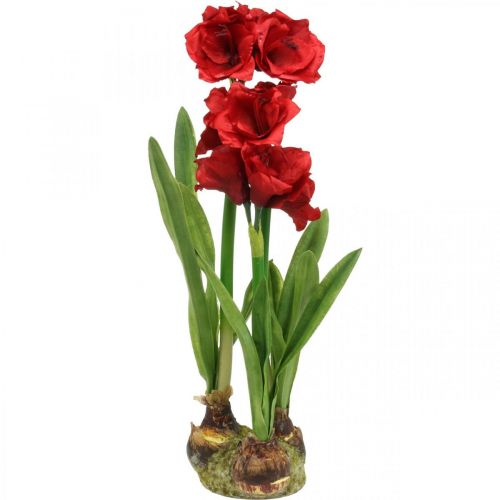 Delivery till 15. December **
---

Product description
The artificial amaryllis opens three lush, red inflorescences, which are picturesquely arranged at different heights. The different colors of the silk flowers on the rustic moss ball also meet the highest demands. The high-quality artificial flowers and their leaves even feel completely realistic: in floristry, this effect is known as the "real touch" for artificial flowers.
Place the decorative amaryllis on a nice plate and, if necessary, surround the ball with additional moss. But even without any further decoration, the amaryllis cuts a fine figure as a proud artificial plant in the shop window decoration. The knight's star as an artificial Christmas decoration also fits beautifully in a small decorative basket made of natural materials: You can create a completely natural-looking decoration with artificial plants and do not have to worry about moisture.
Or put the amaryllis in a bed of artificial snow and surround the artificial flowers on the moss ball with glittering golden Christmas decorations and a large lantern.
Note:
Accessories and decorative items shown on product images are
not included
in the delivery.
Total height:
approx. 64 cm
Bale diameter:
approx. Ø14cm
Color:
red, green, brown
Material:
plastic, metal
Product line:
Viana
Quantity: 1 piece with 3 silk flowers
manufacturers
: Viana ®
Prod. nr.
: 00697
Weight
: 1,04 kg
Delivery till
: 15. December
**
more item pictures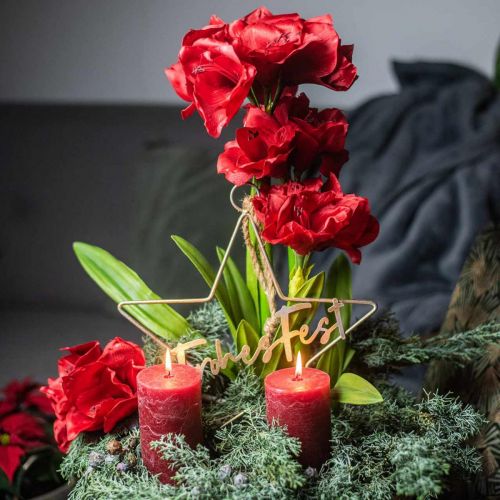 ---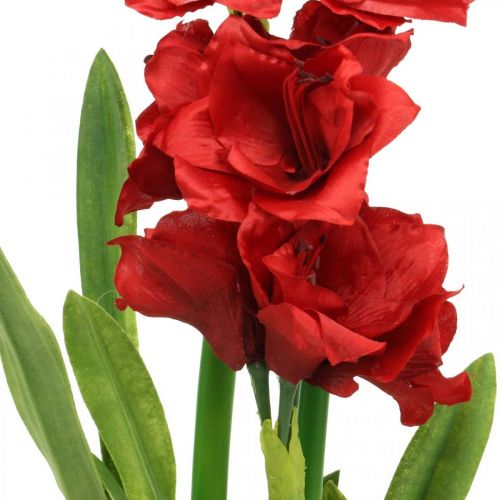 ---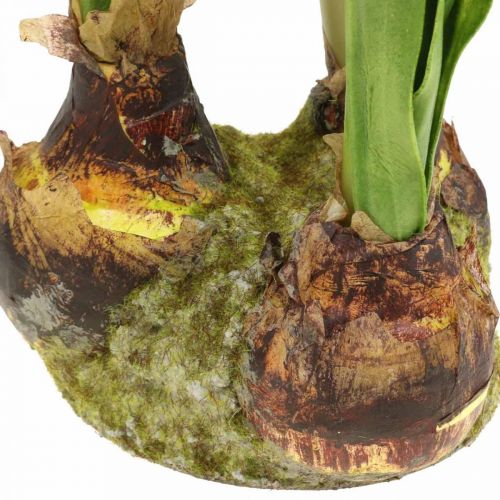 * All prices
excl. shipping costs
. Crossed-out prices correspond to the previous price. All prices exclude VAT and customs duties.
** Except prepayment. After the invoice amount has been credited to our account, we will process your order immediately.
Further categories matching your selection