Wooden Tray Rosa 49cm x 16.5cm
£ 5,95
incl. 20 % VAT., excl. shipping costs
Product.Nr. 77297
weight 0.30 KG
delivery time 5-7 days

15 reviews, rated on average 5
14820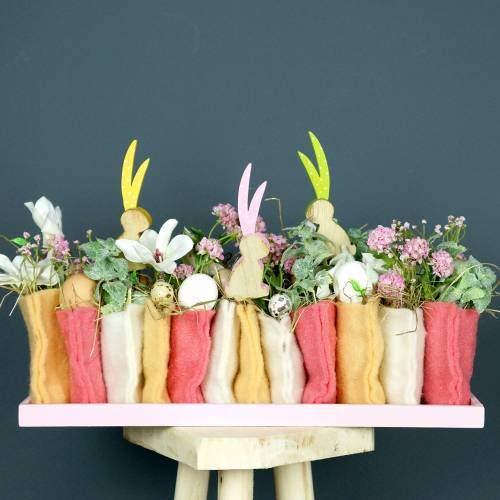 Wooden Tray Rosa 49cm x 16.5cm
Wood and pastel enter into a magical symbiosis with this decorative tray. How wonderful the wooden tray is colored in a pink! Pastel shades are trendy and, despite their color, blend harmoniously into the interior. Thanks to the slightly raised rim, various decorative granules and sand can be spread on the tray without it falling down.

Especially in the spring decoration such a fresh color as this pink is very charming. For example, arrange a sweet felt bag on the tray, which you can easily make yourself from colorful felt tape. Equipped with natural materials such as hay, eggs and wooden accessories, an appealing table decoration for the Easter table is quickly created. Also on moss bedded pillar candles or egg candles look very noble on the tray and enlighten the atmosphere mood.

The wooden tray has approximately the dimensions of 49 by 16.5 centimeters and is about 2.5 centimeters high.

Dimensions: about 49cm x 16.5cm x 2.5m
Color: nature, pink
Material: wood
Quantity: 1 piece

Note: Accessories shown on product images as well as decorative items are not part of the product range unless they are explicitly included.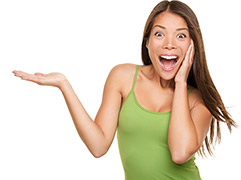 various payment options

97% positive customer reviews
weekly discount promotions in the newsletter
our YouTube channel explains many articles
extensive customer service

DHL World Package
Delivery will be made within 5-7 working days. The delivery period starts after conclusion of the contract and ends after 5-7 working days. If the last day of the period falls on a Saturday, Sunday or a general public holiday recognized at the place of delivery, the next working day shall be substituted for such day.
| | |
| --- | --- |
| Calculation | Total price |
| to 5,00 kg | £ 5,90 * |
| over 5,00 to 15,00 kg | £ 13,50 * |
| over 15,00 to 30,00 kg | £ 26,50 * |
| over 30,00 to 60,00 kg | £ 52,00 * |
| over 60,00 to 120,00 kg | £ 104,00 * |
| over 120,00 kg | Please make a new order |
Our top offers August 2020
* all prices incl. 20 % VAT.,
excl. shipping costs
Crossed out prices correspond to the previous price.

more categories suitable for this article
You May Also Like
* all prices incl. 20 % VAT.,
excl. shipping costs
Crossed out prices correspond to the previous price.