Wooden tray green 49cm x 16.5cm
£ 5,70
incl. 20 % VAT., excl. shipping costs
Product.Nr. 77296
weight 0.30 KG
delivery time 5-7 days

18 reviews, rated on average 4.9
14819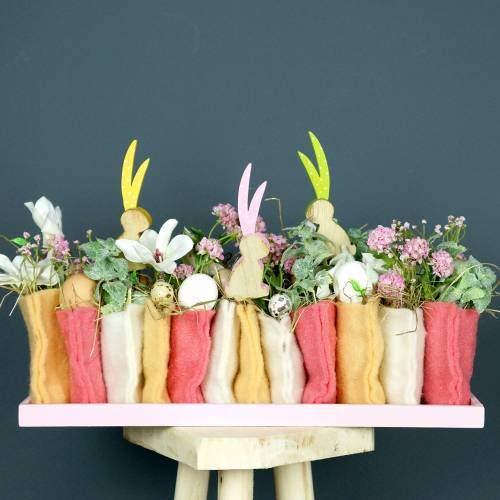 Wooden tray green 49cm x 16.5cm
The ideal place to put all sorts of decorative accessories in the spotlight: the decorative tray made of soft green pastel! For example, wonderful flowers, lanterns or a maritime decoration made of sand and shells will find an ideal place on the generous storage area in rectangular format. Thanks to the high edge, everything stays safely in place.

For example, in spring decoration you can create an arrangement of flowers and felt. Use felt tapes that you use a tacker to make small bags and weigh them down with granules. Then you can choose to arrange silk flowers or fresh flowers in test tubes as a vase. With accessories like feather butterflies, the ensemble is especially springlike! An ideal table decoration that enchants!

The wooden tray has approximately the dimensions of 49 by 16.5 centimeters and is about 2.5 centimeters high.

Dimensions: about 49cm x 16.5cm x 2.5m
Color: nature, green
Material: wood
Quantity: 1 piece

Note: Accessories shown on product images as well as decorative items are not part of the product range unless they are explicitly included.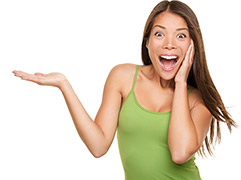 various payment options

97% positive customer reviews
weekly discount promotions in the newsletter
our YouTube channel explains many articles
extensive customer service

DHL World Package
Delivery will be made within 5-7 working days. The delivery period starts after conclusion of the contract and ends after 5-7 working days. If the last day of the period falls on a Saturday, Sunday or a general public holiday recognized at the place of delivery, the next working day shall be substituted for such day.
| | |
| --- | --- |
| Calculation | Total price |
| to 5,00 kg | £ 5,90 * |
| over 5,00 to 15,00 kg | £ 13,50 * |
| over 15,00 to 30,00 kg | £ 26,50 * |
| over 30,00 to 60,00 kg | £ 52,00 * |
| over 60,00 to 120,00 kg | £ 104,00 * |
| over 120,00 kg | Please make a new order |
Our top offers June 2020
* all prices incl. 20 % VAT.,
excl. shipping costs
Crossed out prices correspond to the previous price.

more categories suitable for this article
You May Also Like
* all prices incl. 20 % VAT.,
excl. shipping costs
Crossed out prices correspond to the previous price.