Winter fir in a pot, Christmas decoration, fir tree with...
£ 23,10

*
Winter fir in a pot, Christmas decoration, fir tree with snow H45cm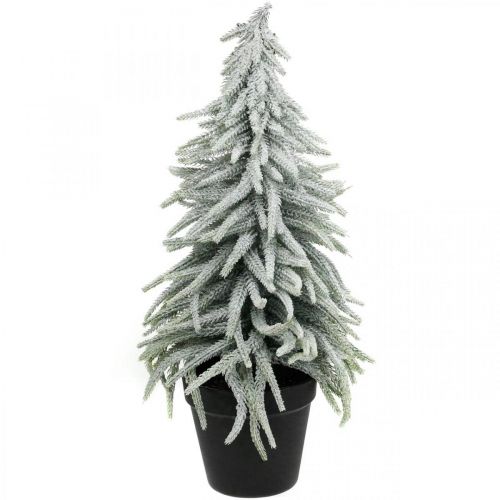 Delivery till 15. December **
---

Product description
The winter fir in the pot is an ideal decorative element, especially for Christmas decorations. The Christmas tree with snow finds a nice place on every table or shelf, no matter how small, as a handsome winter decoration!
The decorative fir tree stands firmly in a black plastic flower pot, potting soil is indicated on the surface of the pot. The artificial fir was made of high quality plastic and carefully covered with artificial snow. The many small branches of the decorative fir with snow are evenly provided with a multitude of soft needles.
The fir tree in the pot is not only suitable as the perfect table decoration for the Christmas party, but also makes a beautiful ornament for bars, receptions and offices in Advent.
Set up the fir tree with snow individually or combine several of the artificial trees, also in different sizes, to create a tranquil winter forest for your Advent decoration. In this way you can set up a wonderful decoration for Christmas on a shelf or window sill at home or you can enchant your customers in winter with a dreamlike shop window decoration.
Tip:
You will find a large selection of different artificial Christmas trees from the quality brand VIANA in a wide variety of designs in our range. Choose the fir trees for your decoration project and combine different firs and Christmas trees with each other.
Note:
Accessories and decorative items shown on product images are
not included
in the delivery.
Total height:
approx. 45 cm
Size of the fir tree:
ca.33cm
Diameter tree:
approx. Ø23cm
Base diameter:
approx. Ø8cm
Color:
green, white, black, brown
Material:
plastic
Product series:
VIANA
Quantity:
1 piece
manufacturers
: Viana ®
Prod. nr.
: 01002
Weight
: 0,84 kg
Delivery till
: 15. December
**
more item pictures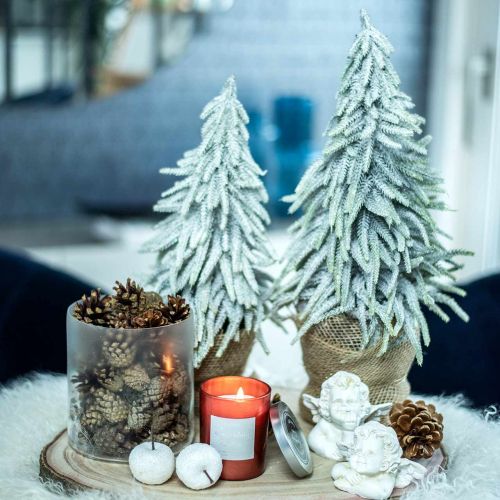 ---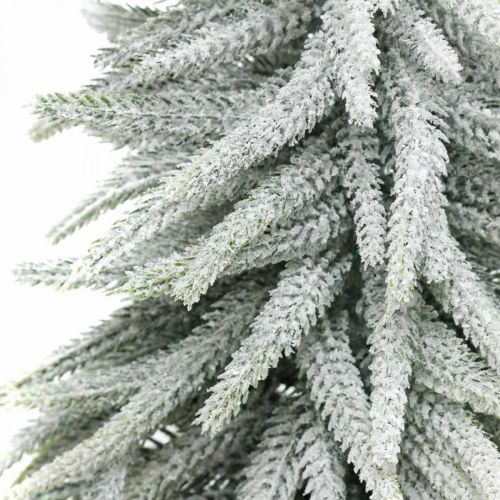 ---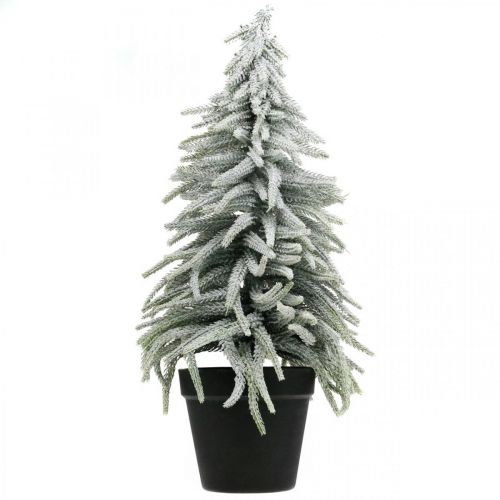 * All prices
excl. shipping costs
. Crossed-out prices correspond to the previous price. All prices exclude VAT and customs duties.
** Except prepayment. After the invoice amount has been credited to our account, we will process your order immediately.
Further categories matching your selection