Wedding money box "Honeymoon Fund" wood with glass front white H15m
£ 8,60
incl. 20 % VAT., excl. shipping costs
Product.Nr. 67959
weight 0.58 KG
delivery time 5-7 days

16 reviews, rated on average 5
16161
Wedding money box "Honeymoon Fund" wood with glass front white H15m
Presenting monetary gifts for the wedding is always a delicate matter. You don't want to be satisfied with a simple envelope. The wedding money box made of white wood is guaranteed to make every bride and groom happy and also enables guests to give their wedding gift in an uncomplicated manner.

As the gold-colored lettering "Honeymoon Fund" on a white heart suggests, savings are made here for a honeymoon. Thanks to the nostalgic metal handle, the wedding money box can be taken anywhere. Whether you hand over the pretty money box to the brim with a sounding coin or just put a few notes in it, filling the money box is extremely easy. Just throw your contribution to the big trip into the top slot. You can make it even easier when you unscrew the box: the elegantly marbled rear wall can be removed like a photo frame with just a few hand movements.

The money box has approximate dimensions 15 x 6.8 x 15 centimeters. The total height with feet and handle is around 18.5 cm.

Length: 15 cm

Width: 6.8 cm

Height: 15 cm
Height with feet and handle: 18.5 cm
Color: white, gold, brass

Material: wood, synthetic glass, metal

Quantity: 1 pc

automatically translated to google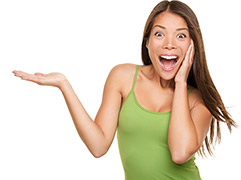 various payment options

97% positive customer reviews
weekly discount promotions in the newsletter
our YouTube channel explains many articles
extensive customer service

DHL World Package
Delivery will be made within 5-7 working days. The delivery period starts after conclusion of the contract and ends after 5-7 working days. If the last day of the period falls on a Saturday, Sunday or a general public holiday recognized at the place of delivery, the next working day shall be substituted for such day.
| | |
| --- | --- |
| Tiered pricing | Total price |
| to 5,00 kg | £ 4,00 * |
| over 5,00 to 15,00 kg | £ 6,50 * |
| over 15,00 to 30,00 kg | £ 19,50 * |
| over 30,00 to 60,00 kg | £ 39,00 * |
| over 60,00 to 120,00 kg | £ 62,50 * |
| over 120,00 kg | Please make a new order |
Our top offers September 2020
* all prices incl. 20 % VAT.,
excl. shipping costs
Crossed out prices correspond to the previous price.

You May Also Like
* all prices incl. 20 % VAT.,
excl. shipping costs
Crossed out prices correspond to the previous price.