Satin bags white 6.5 × 10cm 10pcs
£ 7,20
£ 0,72 per piece
incl. 20 % VAT., excl. shipping costs
Product.Nr. 178121
weight 0.34 KG
delivery time 5-7 days

15 reviews, rated on average 4.7
16695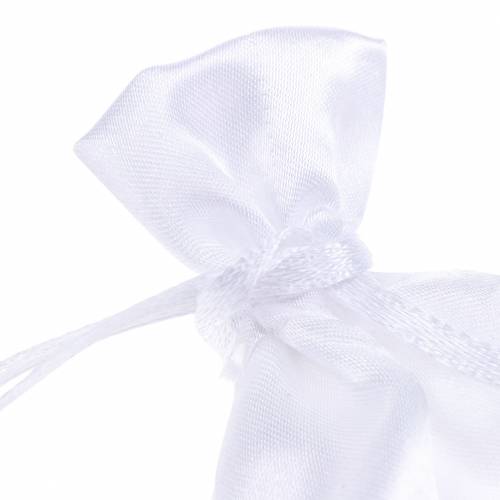 Satin bags white 6.5 × 10cm 10pcs
Give away little things with style - with the blossom-white satin bags! The small bags made of shimmering fabric are provided with a practical cord that you can pull from both sides and then tie the ends into a bow. The bags also offer a safe storage option.

The festive satin shine is very similar to the shimmer of a wedding dress. It is therefore a lovely idea to give every guest a little souvenir of the wedding, such as wedding almonds, in the white pouch. The beautiful bags are guaranteed to be kept for a long time. Because they are also suitable for the safe storage of jewelry and protect your little treasures from scratches and dust. Collectors of interesting stones and minerals will appreciate the satin bags for the same reasons.
Or fill fragrant herbs and dried flowers like lavender in the satin bags and put them in the closet or in a dresser with laundry. Incidentally, the homemade fragrance bags are also an aesthetic and useful gift idea.

The white satin bags come to you as a set of 10 pieces. Each jewelry bag is about 6.5 centimeters wide and about 10 centimeters high and has a cord for easy closing.

Height: about 10cm
Width: approx.6.5cm
Color: white
Material: Satin fabric (polyester)
Quantity: 10 pieces

automatically translated to google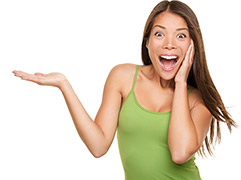 various payment options

97% positive customer reviews
weekly discount promotions in the newsletter
our YouTube channel explains many articles
extensive customer service

DHL World Package
Delivery will be made within 5-7 working days. The delivery period starts after conclusion of the contract and ends after 5-7 working days. If the last day of the period falls on a Saturday, Sunday or a general public holiday recognized at the place of delivery, the next working day shall be substituted for such day.
| | |
| --- | --- |
| Tiered pricing | Total price |
| to 5,00 kg | £ 4,00 * |
| over 5,00 to 15,00 kg | £ 6,50 * |
| over 15,00 to 30,00 kg | £ 19,50 * |
| over 30,00 to 60,00 kg | £ 39,00 * |
| over 60,00 to 120,00 kg | £ 62,50 * |
| over 120,00 kg | Please make a new order |
Our top offers September 2020
* all prices incl. 20 % VAT.,
excl. shipping costs
Crossed out prices correspond to the previous price.

You May Also Like
* all prices incl. 20 % VAT.,
excl. shipping costs
Crossed out prices correspond to the previous price.