Planter Lavender oval 22,5cm x 13,5cm H11cm
£ 4,80
incl. 20 % VAT., excl. shipping costs
Product.Nr. 522436-000-604
weight 0.20 KG
delivery time 5-7 days

13 reviews, rated on average 4.9
14224
Planter Lavender oval 22,5cm x 13,5cm H11cm
At the sight of this exclusive planter in oval design, you can smell the wonderful scent of lavender! With its décor of the French Provence and the flowering lavender, the plant pot is particularly charming and knows how to make flowers and plants an appealing home in a magical way.

For example, lavender plants naturally combine harmoniously with the flower container. A summer decoration for the garden and balcony gets a touch of vintage and romance. So, the nice get-together for drinking coffee in the garden is much more stylish with a decoration from this decorative bowl. Incidentally, you do not necessarily have to make an implantation, even as a utensil for the desk, for the kitchen or even for delicious sweets such as sweets on a counter, makes the metal vessel more than a good figure!

The exclusive plant pot with lavender decor has a diameter of about 13 centimeters with its oval shape at a height of about 11 centimeters. the dimensions of 22.5 x 13.5 centimeters.

Height: approx. 11cm
Dimensions: approx. 22.5cm x 13.5cm
Color: silver, nature, purple, green
Material: metal,

Quantity: 1 piece
Please note: This product is made from galvanized, post-treated sheet steel. For this reason, we cannot guarantee that the container is 100% rustproof and 100% waterproof.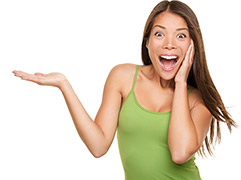 various payment options

97% positive customer reviews
weekly discount promotions in the newsletter
our YouTube channel explains many articles
extensive customer service

DHL World Package
Delivery will be made within 5-7 working days. The delivery period starts after conclusion of the contract and ends after 5-7 working days. If the last day of the period falls on a Saturday, Sunday or a general public holiday recognized at the place of delivery, the next working day shall be substituted for such day.
| | |
| --- | --- |
| Calculation | Total price |
| to 5,00 kg | £ 5,90 * |
| over 5,00 to 15,00 kg | £ 13,50 * |
| over 15,00 to 30,00 kg | £ 26,50 * |
| over 30,00 to 60,00 kg | £ 52,00 * |
| over 60,00 to 120,00 kg | £ 104,00 * |
| over 120,00 kg | Please make a new order |
Our top offers June 2020
* all prices incl. 20 % VAT.,
excl. shipping costs
Crossed out prices correspond to the previous price.

more categories suitable for this article
You May Also Like
* all prices incl. 20 % VAT.,
excl. shipping costs
Crossed out prices correspond to the previous price.