Planter bag in zinc H25,5cm
£ 6,80
incl. 20 % VAT., excl. shipping costs
Product.Nr. 480708-018-815
weight 0.20 KG
delivery time 5-7 days

16 reviews, rated on average 5
14647
Planter bag in zinc H25,5cm
This planter in the form of a bag is made of zinc and is a very nice piece of garden decoration for the spring. Just look at the details of this charming zinc vessel: the handles are stylishly curved, three sweet flowers are engraved on each side of the tin and, of course, you can see the typical surface pattern created when galvanizing sheet metal. With this optic, the zinc pot is a very special way to give a home to plantings in your outdoor area. When planting, however, make sure to knock out the tin container with plant foil to avoid waterlogging.

Create an attractive spring decoration for your garden! The combination of robust zinc and delicate spring flowers is very much in vogue. How about planting the plant pot with tender lavender flowers or even sweet crocuses? Your garden paradise will shine in the country house flair and make family and guests shine.

The planter made of zinc in the form of a bag is a total of 25.5 centimeters high. The depth of the vessel (without handle) is about 13 centimeters. It has the following dimensions: about 9 centimeters by 18.5 centimeters.

Total height: approx. 25.5cm
Measure vessel: approx. 9cm x 18.5cm
Deep vessel: about 13cm
Color gray
Material: metal
Quantity: 1 piece

Please note: This product is made of galvanized, post-treated steel sheet. For this reason, we can not guarantee that the vessel is 100% rustproof and 100% waterproof.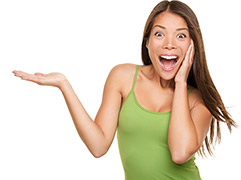 various payment options

97% positive customer reviews
weekly discount promotions in the newsletter
our YouTube channel explains many articles
extensive customer service

DHL World Package
Delivery will be made within 5-7 working days. The delivery period starts after conclusion of the contract and ends after 5-7 working days. If the last day of the period falls on a Saturday, Sunday or a general public holiday recognized at the place of delivery, the next working day shall be substituted for such day.
| | |
| --- | --- |
| Calculation | Total price |
| to 5,00 kg | £ 5,90 * |
| over 5,00 to 15,00 kg | £ 13,50 * |
| over 15,00 to 30,00 kg | £ 26,50 * |
| over 30,00 to 60,00 kg | £ 52,00 * |
| over 60,00 to 120,00 kg | £ 104,00 * |
| over 120,00 kg | Please make a new order |
Our top offers May 2020
* all prices incl. 20 % VAT.,
excl. shipping costs
Crossed out prices correspond to the previous price.

more categories suitable for this article
You May Also Like
* all prices incl. 20 % VAT.,
excl. shipping costs
Crossed out prices correspond to the previous price.