Mini Christmas tree decorations mix 4.5cm silver, pink assorted 10pcs
£ 7,60
£ 0,76 per piece
incl. 20 % VAT., excl. shipping costs
Product.Nr. 69309
weight 0.45 KG
delivery time 5-7 days

16 reviews, rated on average 4.9
17541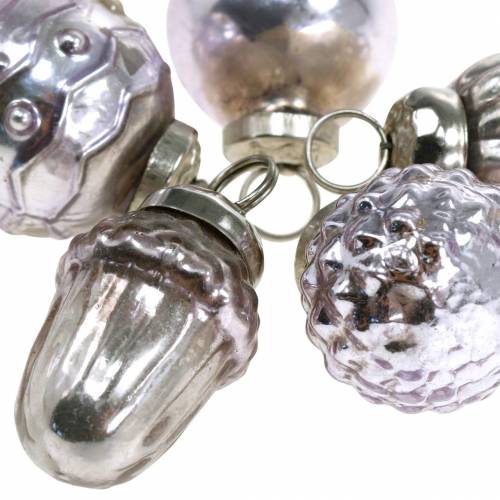 Mini Christmas tree decorations mix 4.5cm silver, pink assorted 10pcs
The iridescent colors turn the mini Christmas tree decorations into a special kind of Christmas decoration: At first glance, the small Christmas balls and tree fruits seem to shine simply silver. Then, however, the delicate play of colors can no longer be overlooked: New details always appear bathed in pink!
As a Christmas decoration to hang, you can also add a fine white organza ribbon to the mini balls and thus underline the airy effect of the colors. But the glass Christmas decorations also unfold their magic on a decorative plate. How about frosted or snow-covered branches and berries? If you want to add a lantern or attach the small tree decorations to an Advent wreath, candles in trendy colors are particularly suitable: metallic silver, ice blue, berry or old pink. Since the delicate glass decorations are also available in other colors, you can also combine the Christmas balls with other colors as you wish.

You will receive the small pendants made of real glass in a set of 10 in an organza bag and also packed in a shatterproof cardboard box. The set contains 5 different motifs. There are two pieces of each shape. The decorative hangers are about 4 to 4.5 centimeters in size and have a diameter of about 2.7 to 3.4 centimeters, including the setting, but without the ring for the cord or ribbon.

Height: approx. 4 - 4.5 cm
Diameter: approx. Ø2.7–3.4 cm
Color: silver, pink
Material: real glass, metal, organza
Quantity: 10 pieces in a set

automatically translated to google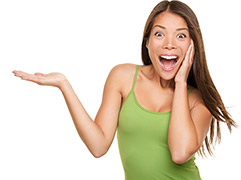 various payment options

97% positive customer reviews
weekly discount promotions in the newsletter
our YouTube channel explains many articles
extensive customer service

DHL World Package
Delivery will be made within 5-7 working days. The delivery period starts after conclusion of the contract and ends after 5-7 working days. If the last day of the period falls on a Saturday, Sunday or a general public holiday recognized at the place of delivery, the next working day shall be substituted for such day.
| | |
| --- | --- |
| Tiered pricing | Total price |
| to 5,00 kg | £ 4,00 * |
| over 5,00 to 15,00 kg | £ 6,50 * |
| over 15,00 to 30,00 kg | £ 19,50 * |
| over 30,00 to 60,00 kg | £ 39,00 * |
| over 60,00 to 120,00 kg | £ 62,50 * |
| over 120,00 kg | Please make a new order |
Our top offers November 2020
* all prices incl. 20 % VAT.,
excl. shipping costs
Crossed out prices correspond to the previous price.

more categories suitable for this article
You May Also Like
* all prices incl. 20 % VAT.,
excl. shipping costs
Crossed out prices correspond to the previous price.