Ladybug red wood Ø7cm 6pcs
£ 8,75
£ 1,46 per piece
incl. 20 % VAT., excl. shipping costs
Product.Nr. 67914
weight 0.55 KG
delivery time 5-7 days

14 reviews, rated on average 4.6
16165
Ladybug red wood Ø7cm 6pcs
This little wooden ladybug welcomes the spring blossoms with its friendly face. But not only flower lovers and children will enjoy the beautifully dotted wooden figure!
First of all, the basic idea of this clever wooden decoration by VIANA is very simple: A small wooden disc is glued and painted onto a larger one. But the loving implementation and the details such as the small metal feelers make it a decorative figure with its own, endearing character.
Since the wooden disc is cut on the underside, the decorative beetle stands stable by itself. This makes it perfect for your table decoration in spring and at Easter. You can even attach a card with the name of the guest to the small antennae and then place the beetle next to the plate. In such company it tastes so good again! Of course, the wood beetle feels just as good on the windowsill between spring flowers. With a little wood glue, the decorative figure is also ideal for handicrafts: decorate not only flowers or gifts with the ladybug, but also flower boxes, fences or door wreaths. Placed in the right place, the wood decoration will put a smile on the faces of your surprised visitors!
You get the wooden decorative ladybug in a pack of 6 pieces. Each decoration figure has an approximate diameter of 7 centimeters and is approximately 2.5 centimeters thick.
Diameter:
about 7cm
Color:
red, black, pink, natural
Material:
wood, metal
Quantity:
6 pieces
automatically translated to google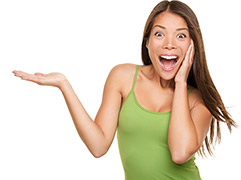 various payment options

97% positive customer reviews
weekly discount promotions in the newsletter
our YouTube channel explains many articles
extensive customer service

DHL World Package
Delivery will be made within 5-7 working days. The delivery period starts after conclusion of the contract and ends after 5-7 working days. If the last day of the period falls on a Saturday, Sunday or a general public holiday recognized at the place of delivery, the next working day shall be substituted for such day.
| | |
| --- | --- |
| Calculation | Total price |
| to 5,00 kg | £ 5,90 * |
| over 5,00 to 15,00 kg | £ 13,50 * |
| over 15,00 to 30,00 kg | £ 26,50 * |
| over 30,00 to 60,00 kg | £ 52,00 * |
| over 60,00 to 120,00 kg | £ 104,00 * |
| over 120,00 kg | Please make a new order |
Our top offers July 2020
* all prices incl. 20 % VAT.,
excl. shipping costs
Crossed out prices correspond to the previous price.

more categories suitable for this article
You May Also Like
* all prices incl. 20 % VAT.,
excl. shipping costs
Crossed out prices correspond to the previous price.