Juniper branch artificial green decorative branch...
£ 15,90

*
Juniper branch artificial green decorative branch Christmas 39cm 6pcs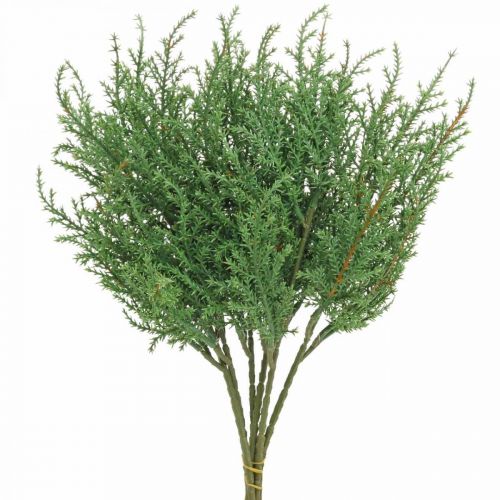 £ 2,65 pro piece
Delivery till 15. December **
---

Product description
This is how the Christmas decoration turns green: The juniper branch as an artificial plant impresses with its evergreen realism. Each decorative branch branches out into numerous small shoots, which you can arrange in a picturesque way through the wire in the artificial plant. The stem of the artificial branch is also robust and flexible at the same time. You get the artificial juniper in a bunch of 6 pieces.
The twigs can be set up as a bouquet of coniferous twigs in the Christmas decoration - just like fresh from the tree! But you can also tie your own artificial conifer wreath or create a mixed wreath. As a green shop window decoration, the artificial juniper branch also looks very real. For Advent, we recommend mini Christmas balls on a wire, which add shine and color to the artificial natural decoration.
Note:
Accessories and decorative items shown on product images are
not included
in the delivery.
Length:
approx 39cm
Color:
green, brown
Material:
plastic, metal
Product line:
Viana
Quantity:
6 pieces
manufacturers
: Viana ®
Prod. nr.
: 00677
Weight
: 0,44 kg
Delivery till
: 15. December
**
more item pictures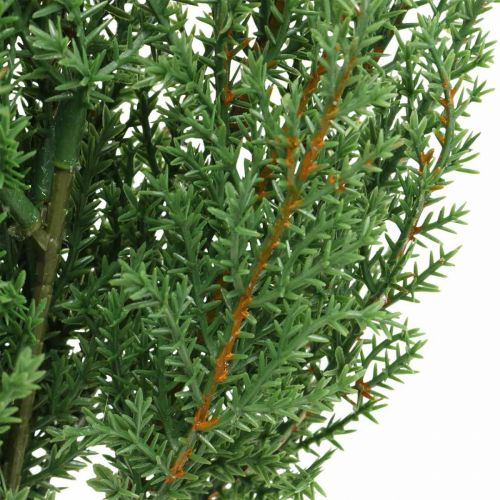 ---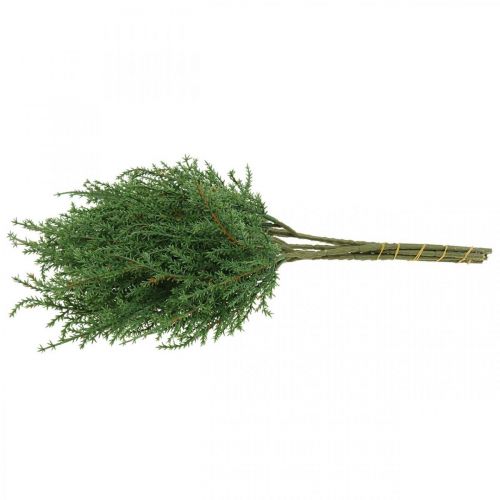 * All prices
excl. shipping costs
. Crossed-out prices correspond to the previous price. All prices exclude VAT and customs duties.
** Except prepayment. After the invoice amount has been credited to our account, we will process your order immediately.
Further categories matching your selection