Handle basket oval wood natural 27 × 20cm H27cm
£ 7,45

*
Handle basket oval wood natural 27 × 20cm H27cm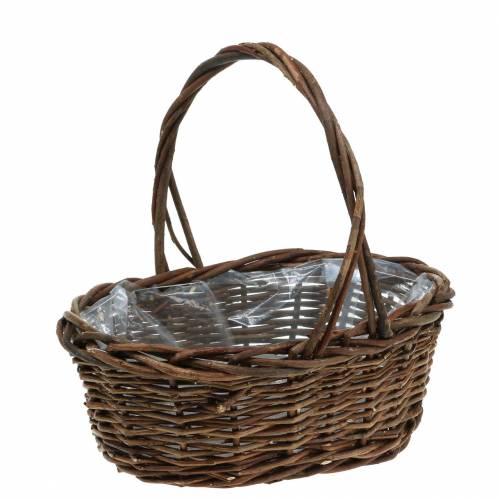 Delivery till 30. July **
---

Product description
The versatile classic: This oval handle basket is suitable for (almost) everything! The basket is traditionally woven from willow twigs and has a long, beautifully curved handle. It is also lined with high-quality plastic film on the inside.
So it can be used directly as a planting basket. Plant it with different, colorful spring flowers such as crocuses and snowdrops and later with daffodils and grape hyacinths or tulips. A colored decorative ribbon puts the icing on the cake on your spring flower basket. The oval wicker basket is also suitable as a bread basket with a cloth napkin. And every year it becomes a stylish Easter basket, in which colored eggs snuggle into the Easter grass.

Or put the wicker basket in the shop window and decorate it with your products. Use as a gift basket is just as classic. Very environmentally conscious people even do without the film. This eliminates packaging waste and the recipient will continue to use your basket. There are so many options.

The oval handle basket is about 27 by 20 centimeters tall and about 10 centimeters high. With the handle, the total height is about 27 centimeters. The plastic film is attached to the branches with thread and protects against escaping moisture.
Total height with handle:
approx. 27 cm
Dimensions basket (length × width × height):
approx. 27cm × 20cm × 10cm
Color:
natural colors
Material:
wood, plastic, thread
Quantity:
1 pc
Prod. nr.
: 67638
Weight
: 0,5 kg
Delivery till
: 30. July
**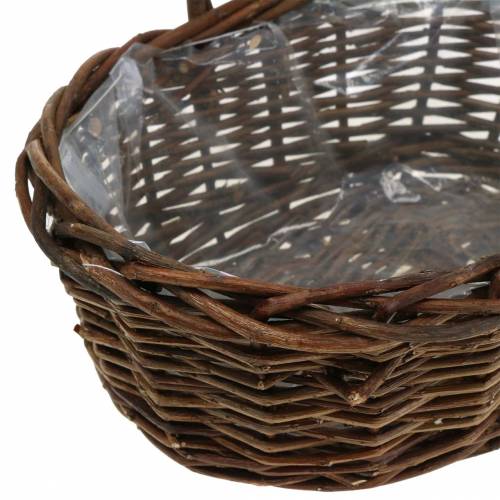 ---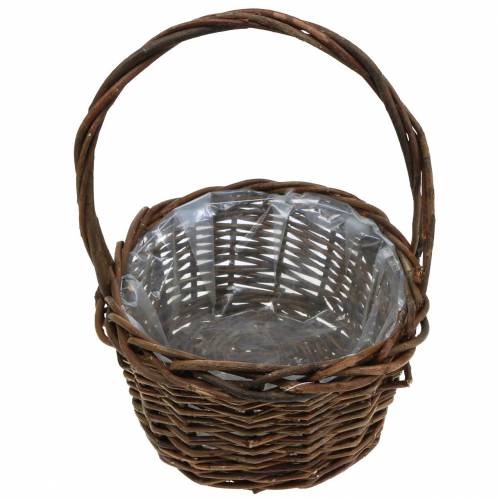 * All prices incl. 20 % VAT,
Excl. shipping costs
Crossed-out prices correspond to the previous price. Plus any applicable customs duties.
** Except prepayment. After the invoice amount has been credited to our account, we will process your order immediately.
Further categories matching your selection