Disinfection spray hand disinfection 150ml disinfectant
£ 7,75
£ 5,17 per 100 millilitre
incl. 20 % VAT., excl. shipping costs
Product.Nr. 1238
weight 0.50 KG
delivery time 5-7 days

13 reviews, rated on average 4.7
16754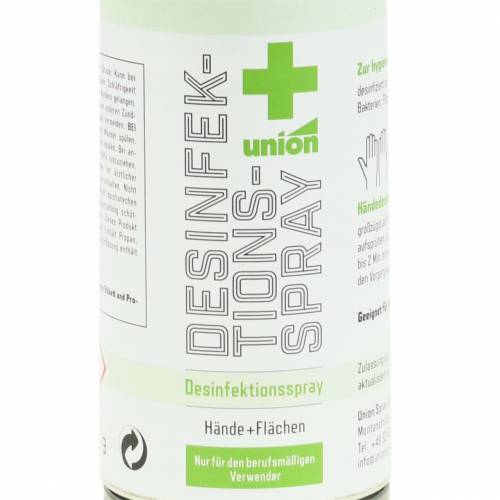 Disinfection spray hand disinfection 150ml disinfectant
The Union disinfectant spray enables you to quickly and easily disinfect hands, damp-wipe surfaces and objects. It is WHO-compliant and can therefore be used easily in retail, for example.
Protect yourself and the health of your customers and do not become a carrier. Union's pump spray reliably removes viruses, fungi and bacteria. Regular hand disinfection is not only recommended in the current crisis situation. To thoroughly disinfect the hands, spray the aerosol generously on dry hands and rub the disinfectant at least 30 seconds. The disinfection should then be repeated again.

For surfaces and objects, please ensure complete wetting and let the disinfectant dry for at least 30 seconds.

You get the spray for hygienic hand and surface disinfection in a bottle of 150 milliliters.
Please note:
Use biocidal products carefully . Always read the label and product information before use

For professional users only

Biocide
Pump spray

Manufacturer: Union Spray GmbH
Contents: 150ml ℮3

Hazard warnings :

H222 Extremely flammable aerosol.
H229 Container is under pressure: May burst if heated.
H319 Causes serious eye irritation.
H336 May cause drowsiness and dizziness.
Precautions :
P102 Keep out of the reach of children.
P101 If medical advice is needed, have product container or label at hand.
P210 Keep away from heat, hot surfaces, sparks, open flames and other ignition sources. Do not smoke.
P251 Do not pierce or burn, even after use.
P260 Do not breathe aerosol.
Avoid the release of P273 into the environment.
P410 + P412 Protect from sunlight. Do not expose to temperatures above 50 ° C.


S56 Dispose of this product and its container for problem waste disposal.

Contains propane, butane, 2-propanol.

EUH 401 To avoid risks to people and the environment, comply with the instructions for use.
automatically translated to google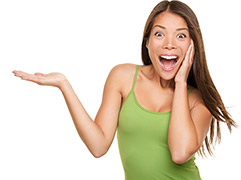 various payment options

97% positive customer reviews
weekly discount promotions in the newsletter
our YouTube channel explains many articles
extensive customer service

DHL World Package
Delivery will be made within 5-7 working days. The delivery period starts after conclusion of the contract and ends after 5-7 working days. If the last day of the period falls on a Saturday, Sunday or a general public holiday recognized at the place of delivery, the next working day shall be substituted for such day.
| | |
| --- | --- |
| Calculation | Total price |
| to 5,00 kg | £ 5,90 * |
| over 5,00 to 15,00 kg | £ 13,50 * |
| over 15,00 to 30,00 kg | £ 26,50 * |
| over 30,00 to 60,00 kg | £ 52,00 * |
| over 60,00 to 120,00 kg | £ 104,00 * |
| over 120,00 kg | Please make a new order |
Our top offers August 2020
* all prices incl. 20 % VAT.,
excl. shipping costs
Crossed out prices correspond to the previous price.

You May Also Like
* all prices incl. 20 % VAT.,
excl. shipping costs
Crossed out prices correspond to the previous price.