Decorative wreath fir wreath artificial green Ø45cm
21,10 £ *
£ 15,65

*
you save 26% (£ 5,45)
Decorative wreath fir wreath artificial green Ø45cm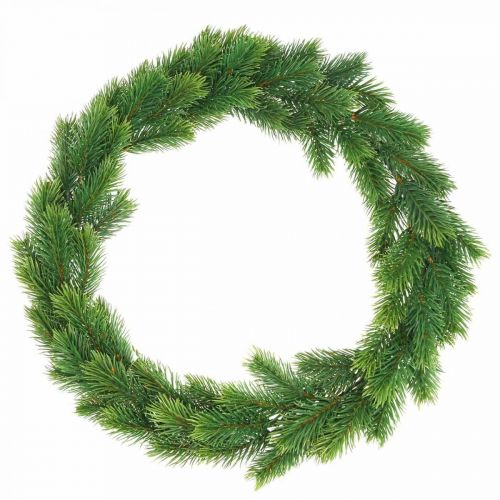 21,10 £ *
£ 15,65

*
you save 26% (£ 5,45)
Delivery till 15. December **
---

Product description
The large, light decorative wreath artificially reproduces a fir wreath: The highly realistic winter wreath impresses with fine needles in lighter and darker green - just like in nature. The fir decoration is attached to a black metal ring, which you can easily attach to a wall hook or provide with a hanger.
The wreath made of artificial fir branches is suitable as an uncomplicated decoration for the entire Advent season, as it neither dries out nor loses the needles. Therefore, you can simply hang up the durable Christmas decorations again next year and redecorate them as you like beforehand. Since the decorative wreath is relatively slim, it is ideal as a window wreath, door wreath or wall decoration. But also as a support for a larger Advent wreath, for example made of vines, you can bring the artificial fir wreath to its best advantage.
For slightly smaller or even more wintery Christmas decorations, you will find artificial wreaths made from coniferous branches in various designs in our shop!
Please note: the
accessories and decorative items shown in the product images are
not included
in the delivery.
Outside diameter:
approx. Ø45cm
Inner diameter:
approx. Ø25cm
Height:
about 6cm
Color:
green, brown, black
Material:
plastic, metal
Product line:
Viana
Quantity:
1 piece
manufacturers
: Viana ®
Prod. nr.
: 00676
Weight
: 0,6 kg
Delivery till
: 15. December
**
more item pictures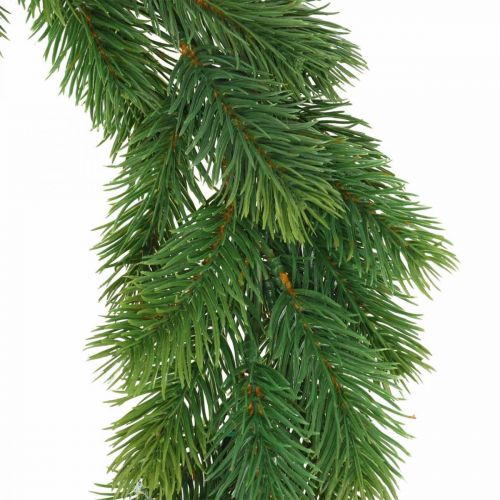 ---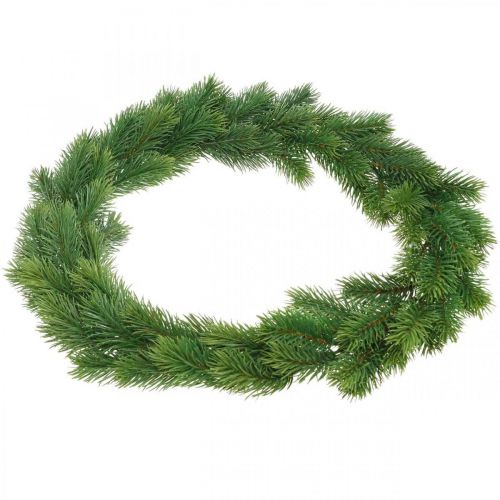 * All prices
excl. shipping costs
. Crossed-out prices correspond to the previous price. All prices exclude VAT and customs duties.
** Except prepayment. After the invoice amount has been credited to our account, we will process your order immediately.
Further categories matching your selection