Decorative metal cup silver gray, washed white Ø9.7cm...
£ 6,20

*
Decorative metal cup silver gray, washed white Ø9.7cm H14.7cm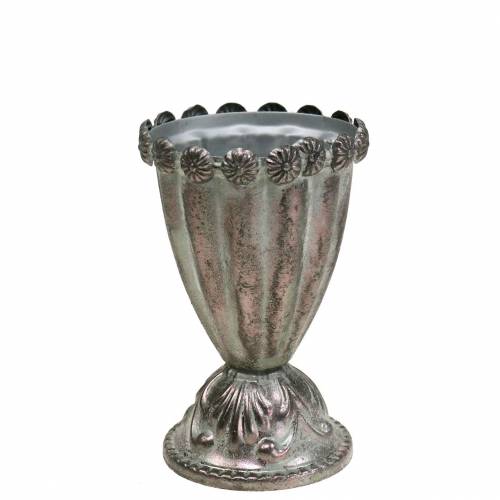 Delivery till 2. October **
---

Product description
In the Middle Ages, the knights would have enjoyed this decorative silver-gray metal cup with a white wash. Wine would probably have flowed from it even more deliciously than from normal cups without a playful decoration. Nowadays, the decorative goblet delights solo shabby chic fans and vintage lovers alike as an antique decorative object or in a team with small potted plants.
The Antique Cup is also suitable as a theater prop for Greco-Roman or medieval plays. Or you can use the retro decoration as a snack dispenser. For example, grapes, dried fruits or nuts fit wonderfully in the metal cup. Placed on the party buffet, this arrangement is guaranteed to be a topic of conversation.

The decorative cup made of metal is approximately 14.5 centimeters high and has an approximate outer diameter of 9.7 centimeters. The inside diameter is about 8 centimeters. At the foot, the decorative jug has a diameter of approximately 8.3 centimeters.

Outside diameter : approx. Ø9.7 cm
Inner
diameter
: approx. Ø8cm
Diameter foot
: approx.8.3 cm
Height
: about 14.5 cm
Color
: silver gray, white
Material
: metal
Quantity : 1 pc
Please note: This product is made from galvanized, post-treated sheet steel. For this reason, we cannot guarantee that the container is 100% rustproof and 100% waterproof.


Prod. nr.
: 68253
Weight
: 0,49 kg
Delivery till
: 2. October
**
more item pictures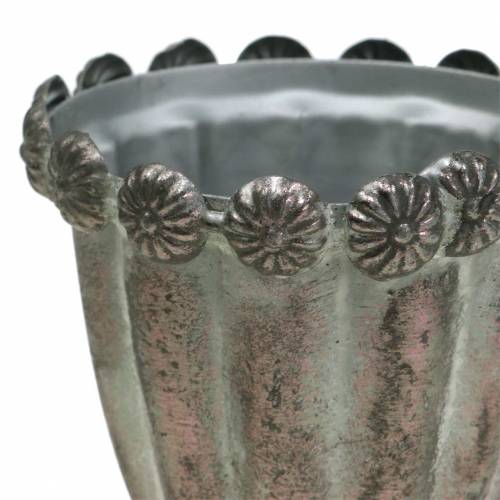 ---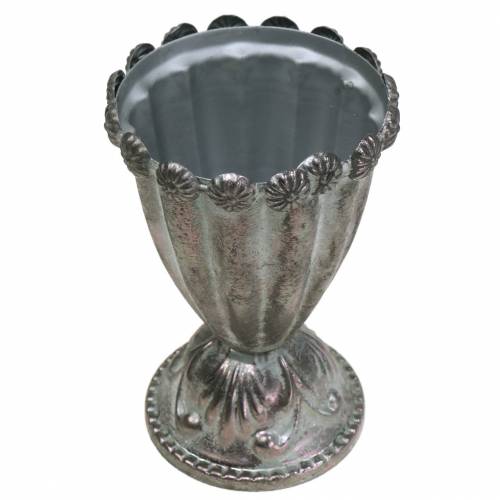 * All prices incl. 20 % VAT,
Excl. shipping costs
Crossed-out prices correspond to the previous price. Plus any applicable customs duties.
** Except prepayment. After the invoice amount has been credited to our account, we will process your order immediately.
Further categories matching your selection