Decorative branch gold and glitter Christmas decoration...
£ 6,05

*
Decorative branch gold and glitter Christmas decoration branch glitter 65cm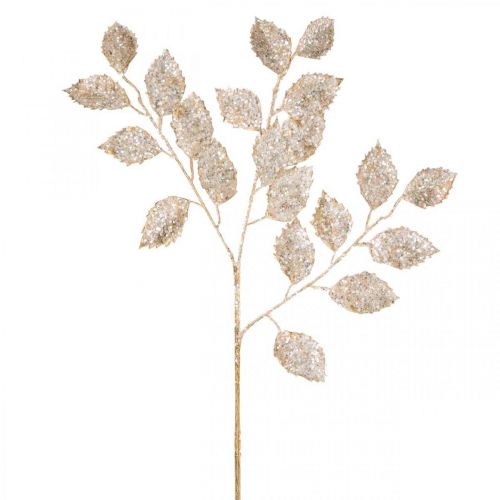 Delivery till 15. December **
---

Product description
The decorative branch with gold and glitter brings a maximum of glamor into your Christmas decoration! The branch of leaves gives the impression that the golden Christmas decorations are covered in snow. Sequins and glitter sparkle on the artificial leaf branch like snow and ice on a sunny winter day. Bend the stem according to your needs or shorten the artificial plant if necessary.

In the decorative vase or on the door wreath, the decorative branch lets it sparkle strongly. Exactly the right window dressing for a luxury boutique or other exquisite displays! But even in the Advent decoration at home, the glitter twig brings a lot of shine: Ginkgo twigs in gold, gold-plated poppy seed capsules, snow-covered artificial fir green and many other Christmas artificial branches from our shop can be combined with the Christmas twig to create a festive, radiant decoration for Christmas. Alternatively, the decorative branch with gold and glitter is also available as a fern.

Note: Accessories and decorative items shown on product images are not included in the delivery.

Length:
approx. 65cm
Color:
gold, glitter
Material:
plastic, metal
Product line:
Viana
Quantity:
1 piece
manufacturers
: Viana ®
Prod. nr.
: 00683
Weight
: 0,38 kg
Delivery till
: 15. December
**
more item pictures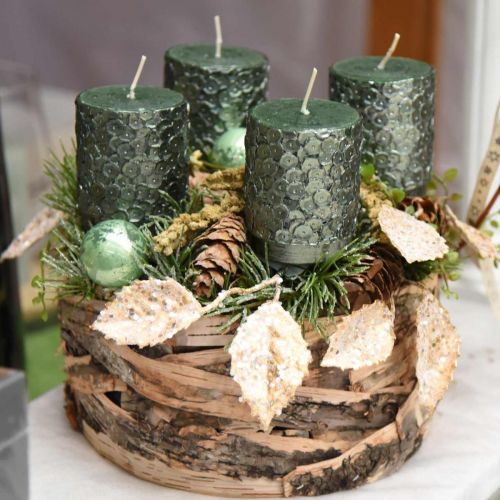 ---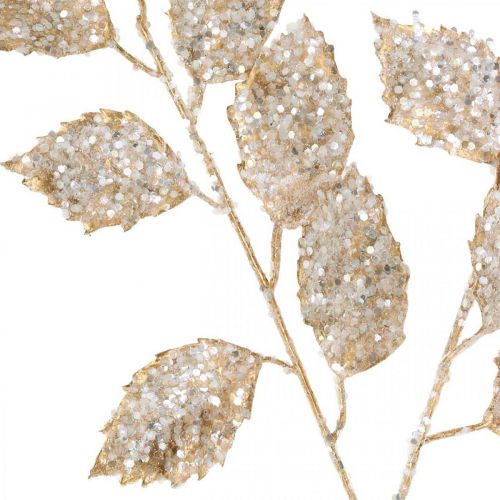 ---
* All prices
excl. shipping costs
. Crossed-out prices correspond to the previous price. All prices exclude VAT and customs duties.
** Except prepayment. After the invoice amount has been credited to our account, we will process your order immediately.
Further categories matching your selection