Decorative branch Artificial pine branch with berries...
£ 5,20

*
Decorative branch Artificial pine branch with berries green, red 58cm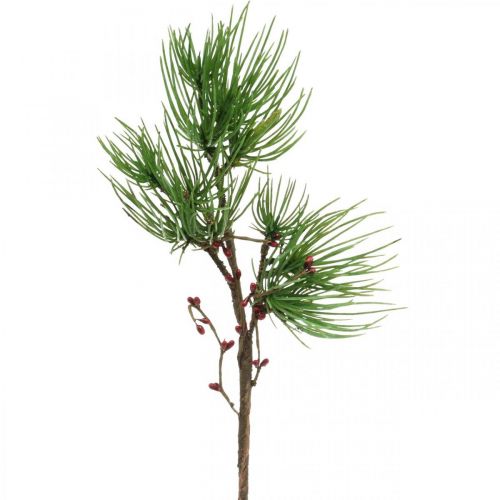 Delivery till 15. December **
---

Product description
This decorative branch imitates a pine branch in an amazingly realistic way! Small berries on the artificial branch bring bright red into play - the classic colors for Christmas decorations! The branch of the artificial branch was also designed in multiple colors and can even be seen in a glass vase.
Create a bouquet of artificial twigs and silk flowers such as Christmas roses as a durable table decoration or Advent decoration at the reception - the pine as a neat alternative to fir green is welcome in the living room as well as in the hotel, in the restaurant or in the shop window decoration. The decorative branch looks just as attractive when you integrate it into a wreath or arrangement. If necessary, you can bend the branch a little, shorten it or fix it securely in floral foam. For a glowing Christmas atmosphere, add a small chain of lights to the Advent branch.
Note:
Accessories and decorative items shown on product images are
not included
in the delivery.
Length:
about 58cm
Color:
green, white
Material:
plastic, metal
Product line:
Viana
Quantity:
1 piece
manufacturers
: Viana ®
Prod. nr.
: 00460
Weight
: 0,34 kg
Delivery till
: 15. December
**
more item pictures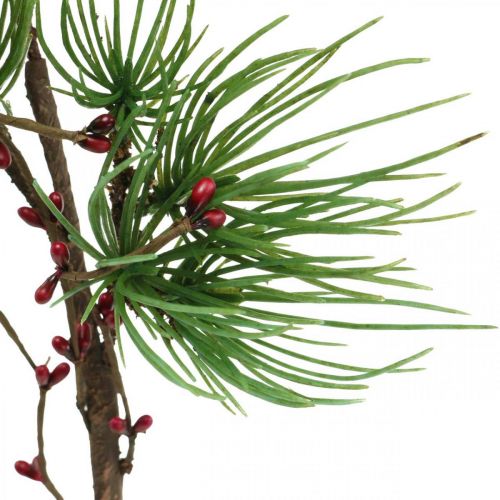 ---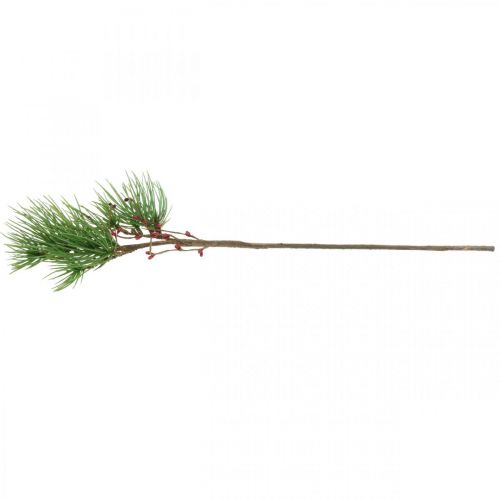 * All prices
excl. shipping costs
. Crossed-out prices correspond to the previous price. All prices exclude VAT and customs duties.
** Except prepayment. After the invoice amount has been credited to our account, we will process your order immediately.
Further categories matching your selection