Decorative acorn for hanging glass 15cm champagne 2pcs in a set
£ 21,45
£ 10,73 per piece
incl. 20 % VAT., excl. shipping costs
Product.Nr. 69276
weight 1.10 KG
delivery time 5-7 days

15 reviews, rated on average 4.7
17515
Decorative acorn for hanging glass 15cm champagne 2pcs in a set
Enjoy the Christmas season with a splendid decoration: The acorn for hanging from glass in the color champagne makes it possible!

For example, while walnuts in gold or silver have adorned Christmas trees for centuries, these large glass acorns represent a contemporary cross between Christmas tree balls and nuts: With matt aging effects on the shiny surface, these tree fruits present themselves in trendy shabby chic. The frame made of slightly oxidized metal and the deer head motif of the suspension round off the antique look artfully. The two decorative hangers differ in the details of the stylized design. This means that the Christmas tree hangers remain exciting Christmas decorations even when viewed for a long time.

By the way, the original tree decorations are also available in other colors and sizes in the shop. So vary and combine to your heart's content - or contrast the decorative acorns with your red Christmas balls!
You can also hang the glass decoration wonderfully alone or in pairs on the ceiling, on a beam or on a larger decorative branch. You are welcome to use a wide, colored ribbon to set color accents and pick up a color from your other Christmas decorations. How about purple, for example? Light green, on the other hand, brings freshness and an even more modern expression to your decorations for Advent - in the shop window as well as in the living room!

The large glass acorn in exclusive champagne has a diameter of around 11 centimeters and, depending on the variant, a total height of around 20 or 20.5 centimeters. The assorted set includes two slightly different acorns. The deer on top of the tree ornament has a hole for a hanger (not included in the delivery). You get the large glass jewelry in a sturdy box.
Size:
about 20cm / 20.5cm
Diameter:
approx. Ø11cm
Color:
champagne, silver, copper, transparent
Material:
glass, metal, plastic
Quantity:
2 pieces, sorted
automatically translated to google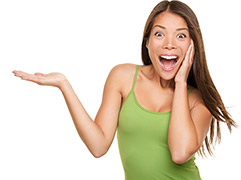 various payment options

97% positive customer reviews
weekly discount promotions in the newsletter
our YouTube channel explains many articles
extensive customer service

DHL World Package
Delivery will be made within 5-7 working days. The delivery period starts after conclusion of the contract and ends after 5-7 working days. If the last day of the period falls on a Saturday, Sunday or a general public holiday recognized at the place of delivery, the next working day shall be substituted for such day.
| | |
| --- | --- |
| Tiered pricing | Total price |
| to 5,00 kg | £ 4,00 * |
| over 5,00 to 15,00 kg | £ 6,50 * |
| over 15,00 to 30,00 kg | £ 19,50 * |
| over 30,00 to 60,00 kg | £ 39,00 * |
| over 60,00 to 120,00 kg | £ 62,50 * |
| over 120,00 kg | Please make a new order |
Our top offers November 2020
* all prices incl. 20 % VAT.,
excl. shipping costs
Crossed out prices correspond to the previous price.

more categories suitable for this article
You May Also Like
* all prices incl. 20 % VAT.,
excl. shipping costs
Crossed out prices correspond to the previous price.