Cherry Blossom Branch Geeist Cream 51cm
£ 4,35
incl. 20 % VAT., excl. shipping costs
Product.Nr. 24582-05
weight 0.18 KG
delivery time 5-7 days

14 reviews, rated on average 4.9
12305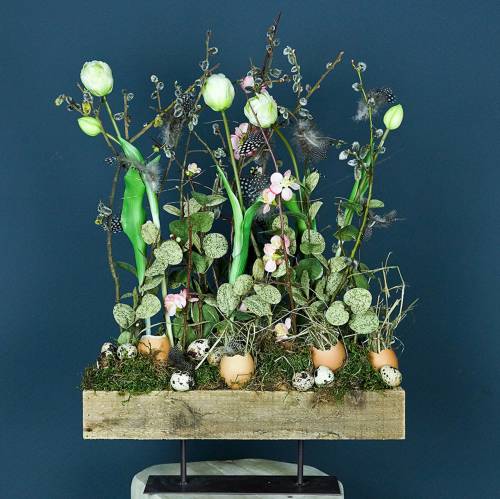 Cherry Blossom Branch Geeist Cream 51cm
This iced Cherry blossom branch in cream complements your artificial floral arrangements with an impression full of symbolism. The high-quality processed branch consists of a stem with three branches, at the end of which there are inflorescences with realistic artificial cherry blossoms. Stamens, buds and shoots complete the realistic look of the silk flower. The flowers are subtly covered with a fine-grained granules and the branch coated nonchalantly with white paint, which gives the artificial flower in addition a fairy-tale appearance.

The appearance of the artificial flower fits perfectly into the traditional symbolic language of the cherry blossom. Especially in East Asia, but increasingly also in our latitudes, it is understood as a symbol of departure and beauty par excellence. Thus, it is wonderfully suitable for spring-like creations, for example as part of a table arrangement for tea plates. Especially in combination with other flowering branches of the plastic cherry, which you will find in our assortment, we have an atmospheric ensemble inspired by Japanese aesthetics.

The gently iced cherry blossom branch in cream is about 51 centimeters high and contains three branches with 27 flowers, the diameter of about 3 to 5 centimeters.

Size: about 51cm
Diameter flowers: approx. Ø3cm - Ø5cm
Color: cream, white, brown
Material: Plastic
Quantity: 1 piece

Note: Accessories shown on product images as well as decorative items are not part of the product range unless they are explicitly included.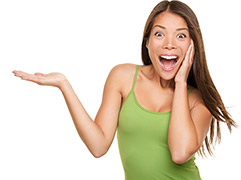 various payment options

97% positive customer reviews
weekly discount promotions in the newsletter
our YouTube channel explains many articles
extensive customer service

DHL World Package
Delivery will be made within 5-7 working days. The delivery period starts after conclusion of the contract and ends after 5-7 working days. If the last day of the period falls on a Saturday, Sunday or a general public holiday recognized at the place of delivery, the next working day shall be substituted for such day.
| | |
| --- | --- |
| Calculation | Total price |
| to 5,00 kg | £ 5,90 * |
| over 5,00 to 15,00 kg | £ 13,50 * |
| over 15,00 to 30,00 kg | £ 26,50 * |
| over 30,00 to 60,00 kg | £ 52,00 * |
| over 60,00 to 120,00 kg | £ 104,00 * |
| over 120,00 kg | Please make a new order |
Our top offers August 2020
* all prices incl. 20 % VAT.,
excl. shipping costs
Crossed out prices correspond to the previous price.

more categories suitable for this article
You May Also Like
* all prices incl. 20 % VAT.,
excl. shipping costs
Crossed out prices correspond to the previous price.