Bunch of grasses with flowers and butterflies Orange Artificial plants 70cm
£ 29,10 £ 24,20 you save 17% (£ 4,90)
incl. 20 % VAT., excl. shipping costs
Crossed out prices correspond to the previous price.
Product.Nr. 63996
weight 0.60 KG
delivery time 5-7 days

18 reviews, rated on average 5
14779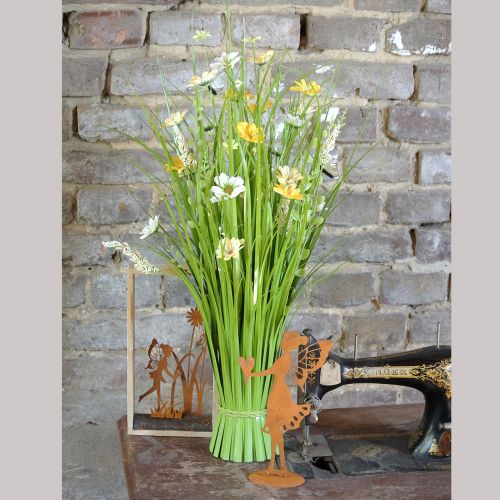 Bunch of grasses with flowers and butterflies Orange Artificial plants 70cm
Enjoy an oasis of freshness and nature: With this artificial grasses, you can create a green accent in the spring decoration in the twinkling of an eye. Long, narrow blades of grass were fixed here with orange artificial flowers and decorative butterflies on a round base, so that the arrangement can be easily set up. The flower stalks are partially wrapped with a braided, green paper tape and have a metal core. Accordingly, the art plant can be easily arranged.
Easy to maintain and long lasting: these advantages are particularly good in waiting areas, hotel lobbies or even in your own office! The ambience of the green oasis creates relaxation and lets us enjoy a moment of rest in the stressful everyday life. Customers as well as guests and you should feel good after all! So the bunch of grasses can decorate also ideally the domestic entrance area!

The small artificial bouquet of grasses and orange-colored wild flowers by VIANA has an approximate diameter of 44 centimeters at the widest point, which may well vary due to the irregularly protruding stalks. The diameter of the footprint is about 12 centimeters. Overall, the arrangement is about 70 centimeters high.
Height:
about 70cm
Diameter:
approx. Ø44cm
Diameter footprint:
approx. Ø12cm
Color:
green, yellow, orange
Material:
plastic, jute, paper, metal
Quantity: 1 piece
Note: Accessories shown on product images as well as decorative items are not part of the product range unless they are explicitly included.
£ 29,10
£ 24,20 *
you save 17% (£ 4,90)
automatically translated to google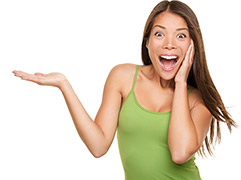 various payment options

97% positive customer reviews
weekly discount promotions in the newsletter
our YouTube channel explains many articles
extensive customer service

DHL World Package
Delivery will be made within 5-7 working days. The delivery period starts after conclusion of the contract and ends after 5-7 working days. If the last day of the period falls on a Saturday, Sunday or a general public holiday recognized at the place of delivery, the next working day shall be substituted for such day.
| | |
| --- | --- |
| Calculation | Total price |
| to 5,00 kg | £ 5,90 * |
| over 5,00 to 15,00 kg | £ 13,50 * |
| over 15,00 to 30,00 kg | £ 26,50 * |
| over 30,00 to 60,00 kg | £ 52,00 * |
| over 60,00 to 120,00 kg | £ 104,00 * |
| over 120,00 kg | Please make a new order |
Our top offers May 2020
* all prices incl. 20 % VAT.,
excl. shipping costs
Crossed out prices correspond to the previous price.

You May Also Like
* all prices incl. 20 % VAT.,
excl. shipping costs
Crossed out prices correspond to the previous price.