Autumn decoration for spreading and tinkering hedgehogs 8cm 6pcs
£ 5,45
£ 0,91 per piece
incl. 20 % VAT., excl. shipping costs
Product.Nr. 64981
weight 0.20 KG
delivery time 5-7 days

13 reviews, rated on average 5
15114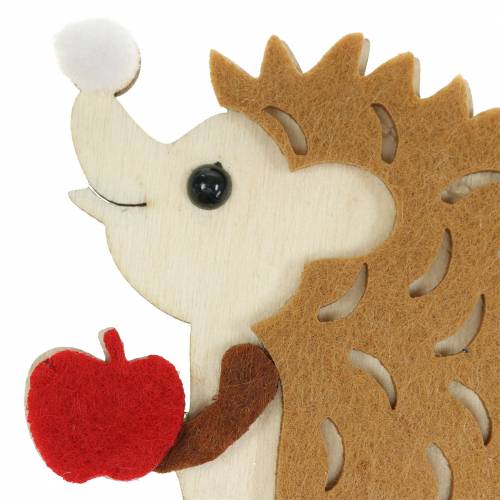 Autumn decoration for spreading and tinkering hedgehogs 8cm 6pcs
With these cute little felt hedgehogs as a decoration for crafting and decorating, autumn will welcome you in a particularly atmospheric way. The deco hedgehogs were lovingly made of wood and then provided with accent rich felt pieces. In his hand the wooden hedgehog holds a red apple.
Create delightfully beautiful autumn decorations, for example by using the felt hedgehog as an autumnal table decoration. All you have to do is place it on the blackboard. Combine juicy appearing decorative apples to complete the picture! You can also refine floristic work pieces such as door wreaths or autumn arrangements wonderfully with the wooden figures. This way, the hedgehogs can be quickly attached to the ground with a little hot glue. Thanks to their low weight, you can easily hang the hedgehog figures by simply attaching a thin thread to them. What a cute window decoration!
The autumn decoration for sprinkling and tinkering made of wood and felt includes 6 hedgehog figures, each about 8 centimeters in size . The complete deco set is available in a shapely box made of cardboard and plastic, in which you can give away as well.
Size: about 8cm
Color: Brown, Nature, Black, White, Red
Material: wood, felt, plastic
Quantity: 6 pieces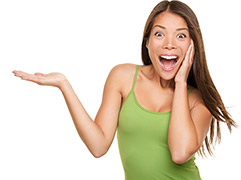 various payment options

97% positive customer reviews
weekly discount promotions in the newsletter
our YouTube channel explains many articles
extensive customer service

DHL World Package
Delivery will be made within 5-7 working days. The delivery period starts after conclusion of the contract and ends after 5-7 working days. If the last day of the period falls on a Saturday, Sunday or a general public holiday recognized at the place of delivery, the next working day shall be substituted for such day.
| | |
| --- | --- |
| Calculation | Total price |
| to 5,00 kg | £ 5,90 * |
| over 5,00 to 15,00 kg | £ 13,50 * |
| over 15,00 to 30,00 kg | £ 26,50 * |
| over 30,00 to 60,00 kg | £ 52,00 * |
| over 60,00 to 120,00 kg | £ 104,00 * |
| over 120,00 kg | Please make a new order |
Our top offers June 2020
* all prices incl. 20 % VAT.,
excl. shipping costs
Crossed out prices correspond to the previous price.

more categories suitable for this article
You May Also Like
* all prices incl. 20 % VAT.,
excl. shipping costs
Crossed out prices correspond to the previous price.