Artificial poinsettia red stem flower 3 flowers 85cm
13,20 £ *
£ 9,80

*
you save 26% (£ 3,40)
Artificial poinsettia red stem flower 3 flowers 85cm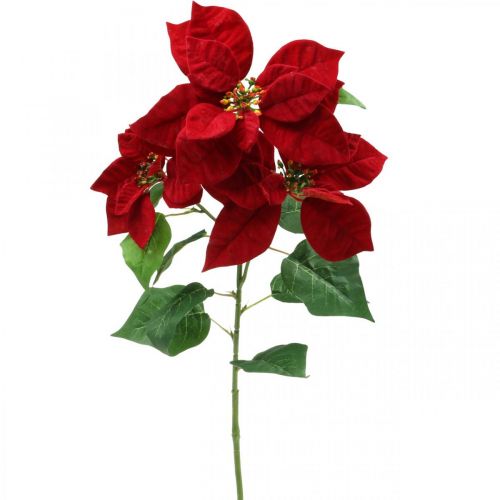 13,20 £ *
£ 9,80

*
you save 26% (£ 3,40)
Delivery till 15. December **
---

Product description
The artificial poinsettia in red protrudes from the Christmas decorations as a stem flower with large flowers. The poinsettia is modeled realistically with great attention to detail and feels nice and velvety when touched. Numerous leaves turn the three different sized, red flowers in a vase into a lush floral decoration for Christmas. The extra-long handle can be bent, pinned, fastened with wire or shortened.
Create a Christmas bouquet in bright colors with the artificial Christmas star. The artificial flowers are practically indestructible and are therefore ideal as shop window decorations or as flower decorations for a restaurant or hotel. But even at home you can create an impressive arrangement or wall decoration with the artificial poinsettia with Christmas balls, candy canes, decorative figures and fir greenery. Perhaps you would like to add other silk flowers such as white Christmas roses?
Note:
Accessories and decorative items shown on product images are
not included
in the delivery.
Height:
about 85cm
Flower diameter:
approx. Ø16cm / 21cm
Color:
red, green, yellow
Material:
plastic, metal
Product line:
Viana
Quantity:
1 piece with 3 flowers
manufacturers
: Viana ®
Prod. nr.
: 00711
Weight
: 0,38 kg
Delivery till
: 15. December
**
more item pictures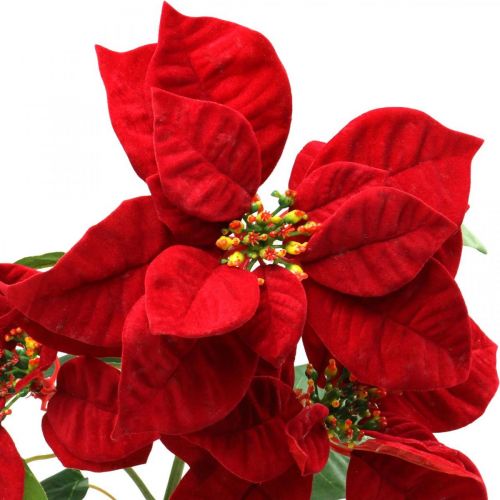 ---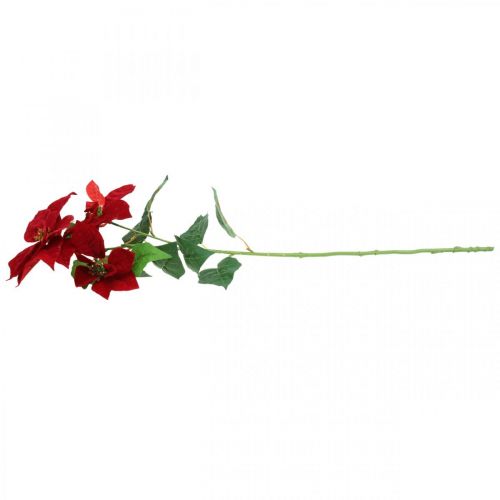 * All prices
excl. shipping costs
. Crossed-out prices correspond to the previous price. All prices exclude VAT and customs duties.
** Except prepayment. After the invoice amount has been credited to our account, we will process your order immediately.
Further categories matching your selection