Artificial holly branch, winter berries, Christmas...
£ 5,60

*
Artificial holly branch, winter berries, Christmas decorations, holly snow-covered green, red L63cm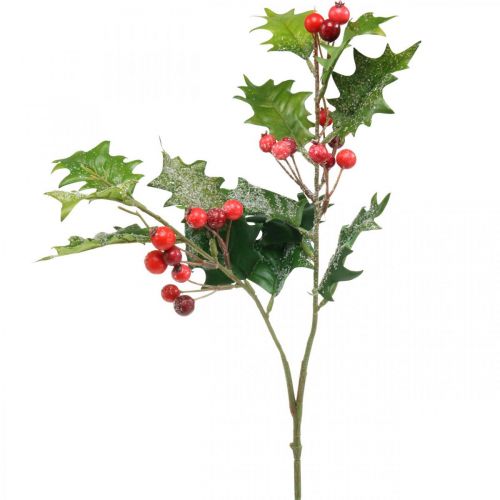 Delivery till 15. December **
---

Product description
An artificial ilex branch, also called winter berry, is a typical decorative plant for Christmas decorations. The holly in its typical green-red comes with snow. - The evergreen tree with bright red berries is a symbol of hope and life in Advent!
to get a wonderful Christmas wreath for the door or window. Florists appreciate the decorative garland for its flexible appearance, thanks to which they can incorporate the ilex bush into Christmas arrangements, for example.
The green jagged leaves and berries in two shades of red of the ilex are covered with snow, glittering white. The artificial holly shimmers very elegantly, as if it were snowed and frozen.
You can put the holly sprig in a vase with some pine green and a red amaryllis. Or you can use the artificial Ilex to make Christmas arrangements or a winter Advent wreath. With the long handle with metal inside, the holly can be easily worked into floral foam, straw or other substrates and bent into two branches as desired.
Note:
Accessories and decorative items shown
on product images are not
part of the product range, unless they are expressly included.
Length:
approx. 63cm
Berry diameter:
approx. Ø1–1.5cm
Leaf length:
approx. 7-10cm
Color:
Green, Red, Brown White
Material:
plastic, silk fabric, metal
Quantity:
1 piece
manufacturers
: Viana ®
Prod. nr.
: 00434
Weight
: 0,33 kg
Delivery till
: 15. December
**
more item pictures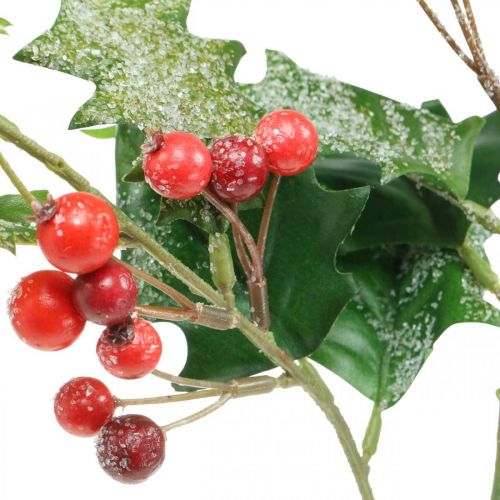 ---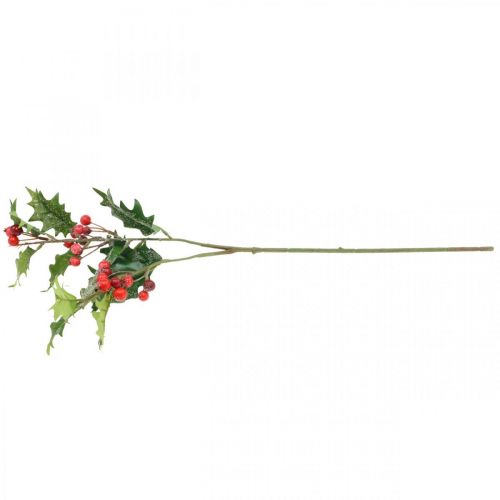 * All prices
excl. shipping costs
. Crossed-out prices correspond to the previous price. All prices exclude VAT and customs duties.
** Except prepayment. After the invoice amount has been credited to our account, we will process your order immediately.
Further categories matching your selection