Artificial flower amaryllis white knight star Christmas...
£ 5,70

*
Artificial flower amaryllis white knight star Christmas decoration H40cm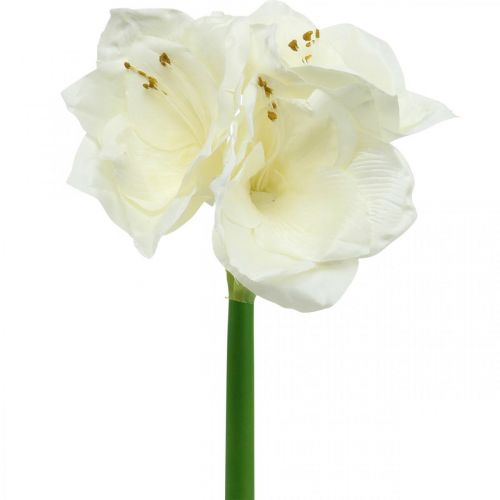 Delivery till 15. December **
---

Product description
Magical artificial flower: The amaryllis in white turns the Christmas decoration into a dream with its large flowers. The three silk flowers in light creamy white sit on a thick stem. The subtle color scheme makes the artificial flowers look real.
The artificial amaryllis in the table decoration or on the wreath can even be combined with real natural materials. But artificial fir green is also becoming more and more realistic: Design an artificial Advent decoration with the knight's star without having to constantly replace withered plants or sweep up needles! Since this decoration with artificial plants is as realistic as it is easy to care for, the white amaryllis shines beautifully as an artificial flower in a Christmas shop window decoration!
If, on the other hand, you are looking for the classic variant, you will of course also find the amaryllis in the shop in red.
Note:
Accessories and decorative items shown on product images are
not included
in the delivery.
Total height:
approx. 40 cm
Flower diameter:
approx. Ø13cm
Color:
white, green
Material:
plastic, metal
Product line:
Viana
Quantity:
1 piece
manufacturers
: Viana ®
Prod. nr.
: 00704
Weight
: 0,36 kg
Delivery till
: 15. December
**
more item pictures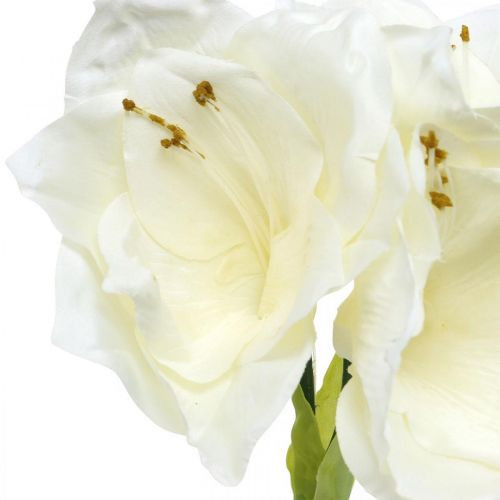 ---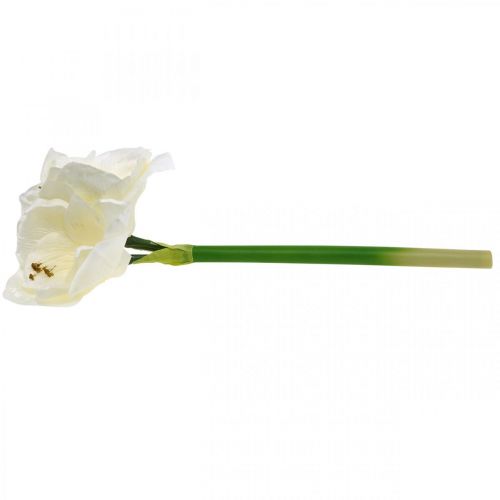 * All prices
excl. shipping costs
. Crossed-out prices correspond to the previous price. All prices exclude VAT and customs duties.
** Except prepayment. After the invoice amount has been credited to our account, we will process your order immediately.
Further categories matching your selection