Zinkeimer with grooves Ø15cm H12cm
£ 4,80
incl. 20 % VAT., excl. shipping costs
Product.Nr. 64206
weight 0.20 KG
delivery time 5-7 days

14 reviews, rated on average 4.9
13850
Zinkeimer with grooves Ø15cm H12cm
Simple design with a touch of vintage presents itself with this noble zinc bucket from the exclusive product world of the noble brand VIANA. The design of the metal dust collector impresses above all by the appealing grooves optics and the slight wash in white. So we come very close to the trendy Shabby Chic, which can be wonderfully implemented especially in a lovely garden décor but also decorates interiors perfectly. The handle with a natural wooden handle completes the overall impression and creates a wonderful contrast to the cool metal.

This plant pot knows how to perfectly showcase gallantly evergreen rooms and ornamental plants as well as gorgeous blooming early bloomers such as daffodils and crocuses. Colorful plantings create a great break to the gray sheet metal and inspire the eyes of every observer, especially in the spring decoration. We recommend that you first line the flowerpot with planting foil and apply a drainage layer of gravel to prevent waterlogging. However, if you do not want to plant the deco bucket directly, then it is particularly practical to consider as a planter. Also a great and above all effective idea is to simply place an artificial boxwood ball on the zinc pot! This arrangement on a windowsill will look just great and bring a freshness and vibrancy to the ambience.

The diameter of the zinc bucket with grooves is about 15 centimeters. The height is about 12 centimeters. It is made of metal and has a wooden handle.

Diameter: approx. Ø15cm
Height: about 12cm
Color: gray, nature
Material: metal, wood
Quantity: 1 piece

Please note: This product is made of galvanized, post-treated steel sheet. For this reason, we can not guarantee that the vessel is 100% rustproof and 100% waterproof.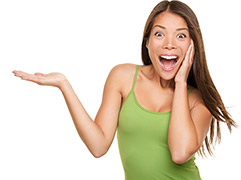 various payment options

97% positive customer reviews
weekly discount promotions in the newsletter
our YouTube channel explains many articles
extensive customer service

DHL World Package
Delivery will be made within 5-7 working days. The delivery period starts after conclusion of the contract and ends after 5-7 working days. If the last day of the period falls on a Saturday, Sunday or a general public holiday recognized at the place of delivery, the next working day shall be substituted for such day.
| | |
| --- | --- |
| Calculation | Total price |
| to 5,00 kg | £ 5,90 * |
| over 5,00 to 15,00 kg | £ 13,50 * |
| over 15,00 to 30,00 kg | £ 26,50 * |
| over 30,00 to 60,00 kg | £ 52,00 * |
| over 60,00 to 120,00 kg | £ 104,00 * |
| over 120,00 kg | Please make a new order |
Our top offers May 2020
* all prices incl. 20 % VAT.,
excl. shipping costs
Crossed out prices correspond to the previous price.

more categories suitable for this article
You May Also Like
* all prices incl. 20 % VAT.,
excl. shipping costs
Crossed out prices correspond to the previous price.