Zinc bowl with decor cream washed Ø28cm H8cm
£ 11,25
incl. 20 % VAT., excl. shipping costs
Product.Nr. 64226
weight 0.50 KG
delivery time 5-7 days

15 reviews, rated on average 5
13841
Zinc bowl with decor cream washed Ø28cm H8cm
This flat zinc bowl of the noble brand VIANA will enrich your garden décor or even living rooms with a vintage charm. So the shell is subtly washed in cream, so that the color is already worn in some places. This shabby chic is modern and very popular. In addition, the decor of embossed ornaments a romance equally.

In addition to a seasonal planting with early bloomers such as small crocuses in the spring decoration or delicate rose plants in the summer, you can also use the metal shell excellent for other interesting DIY projects. Thus, a garden decoration with water always creates a refreshing note and has an extremely invigorating effect. Imagine relaxing dreamily in the garden and looking at a small mini pond that you designed with this zinc tube! To ensure that the filled water stays in the decorative bowl, it should be laid with a little pond liner or stone foil. Attractively designed with water plants such as a water hyacinth or a classic water lily, creates a gorgeous garden décor. Set up the mini pond in half shade and on warm summer nights add floating candles, which will conjure up a cozy ambience.

The diameter of the cream-colored zinc bowl with decor is about 28 centimeters. The height is about 8 centimeters.

Diameter: approx. Ø28cm
Height: about 8cm
Color: cream
Material: metal
Quantity: 1 piece

Please note: This product is made of galvanized, post-treated steel sheet. For this reason, we can not guarantee that the vessel is 100% rustproof and 100% waterproof.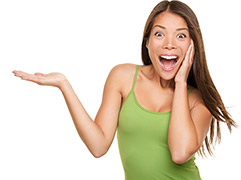 various payment options

97% positive customer reviews
weekly discount promotions in the newsletter
our YouTube channel explains many articles
extensive customer service

DHL World Package
Delivery will be made within 5-7 working days. The delivery period starts after conclusion of the contract and ends after 5-7 working days. If the last day of the period falls on a Saturday, Sunday or a general public holiday recognized at the place of delivery, the next working day shall be substituted for such day.
| | |
| --- | --- |
| Calculation | Total price |
| to 5,00 kg | £ 5,90 * |
| over 5,00 to 15,00 kg | £ 13,50 * |
| over 15,00 to 30,00 kg | £ 26,50 * |
| over 30,00 to 60,00 kg | £ 52,00 * |
| over 60,00 to 120,00 kg | £ 104,00 * |
| over 120,00 kg | Please make a new order |
Our top offers June 2020
* all prices incl. 20 % VAT.,
excl. shipping costs
Crossed out prices correspond to the previous price.

more categories suitable for this article
You May Also Like
* all prices incl. 20 % VAT.,
excl. shipping costs
Crossed out prices correspond to the previous price.