Wreath conifers mix artificial Ø28cm green door wreath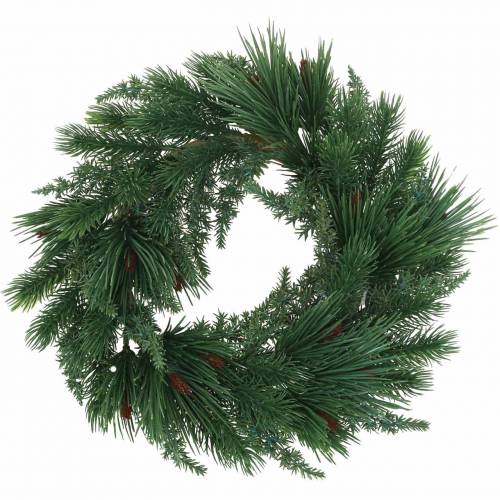 Product description
Three kinds of green: The artificial wreath made from an attractive mix of conifers brings green joy to the door and does not need any pins.

The artificial needle branches are amazingly realistically reproduced from pine, fir and juniper down to the last detail and attached to a ring made of plastic. The ring is already provided with a hanger. So you can hang the wreath of conifers with thread or wire on the wall, on the door or in the window in no time at all.
The mix of several conifers makes the decorative wreath look like a very noble Advent wreath and invites you to further decorate and decorate. If you want to design a door wreath, colorful ribbons, Christmas tree decorations and other Christmas decorations such as angels, reindeer or stars can be easily attached to it.
Are you looking for appealing natural decorations made of pine branches or fir branches? - Then this wreath of conifers offers a long-lasting alternative that can hardly be distinguished from a real wreath of coniferous branches both in the shop window and at the reception.

The artificial wreath of conifer branches in green has an outer diameter of around 28 centimeters at a height of around 8 centimeters. The inner diameter of the plastic ring is about 15 centimeters.

Outside diameter: approx. Ø28cm
Inner diameter ring: approx. Ø15cm

Height:
about 8cm
Color:
green, brown
Material:
plastic
Quantity:
1 piece
manufacturers
: Viana ®
Prod. nr.
: 68604
Weight
: 0,48 kg
Delivery till
: 15. December
**
more item pictures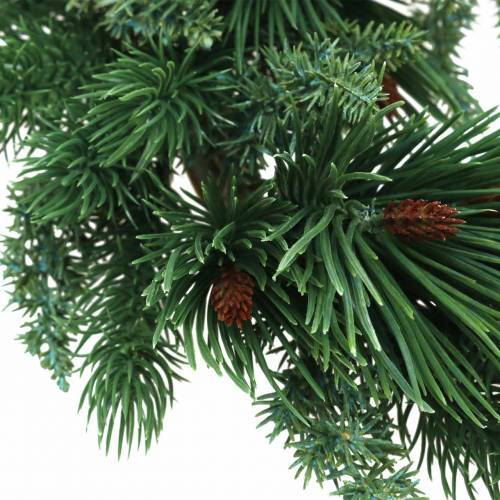 ---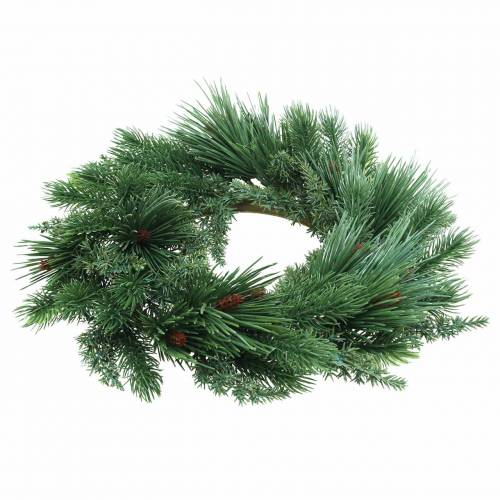 * All prices
excl. shipping costs
. Crossed-out prices correspond to the previous price. All prices exclude VAT and customs duties.
** Except prepayment. After the invoice amount has been credited to our account, we will process your order immediately.
Further categories matching your selection