Wooden tray with legs Natural 58cm H10cm
£ 10,35 £ 8,60 you save 17% (£ 1,75)
incl. 20 % VAT., excl. shipping costs
Crossed out prices correspond to the previous price.
Product.Nr. 37350-017
weight 1.07 KG
delivery time 5-7 days

16 reviews, rated on average 5
16472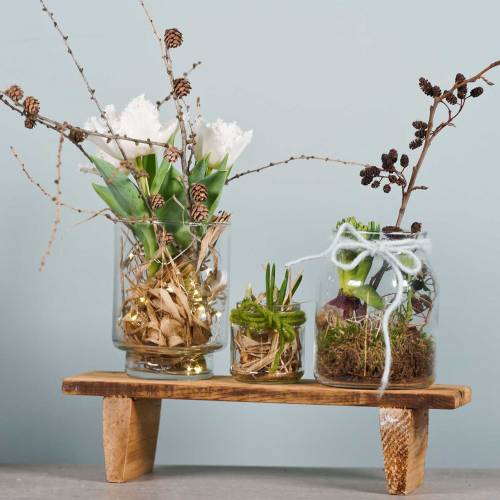 Wooden tray with legs Natural 58cm H10cm
The wooden tray with legs literally lifts your decoration onto a pedestal. This is how your design ideas come into their own!

Due to its grain and the natural honey brown color, the decorative tray made of artificially aged, natural wood looks very warm. This is how you create a rustic ambience in table decorations or on a chest of drawers. Maybe you put several small vases with spring bloomers like tulips or hyacinths on the vintage tray? You can also group other flowers or decorative figures around it. You still create a clear focus on the raised wooden tray. That is why the wooden tray is also an attractive accessory in shop window decorations. For Christmas with candles and Christmas figures between fir green, for Easter with rabbits, chickens and eggs made of porcelain and spring flowers or as an autumn decoration with a pretty hedgehog, artificial leaves, a tealight and finds from nature - you can use the decorative tray again and again. There is also a fine coaster for wine bottles. The wood is reminiscent of old barrels.

The wooden tray measures approximately 58 × 12 × 1.5 centimeters. The height of the tray with feet is about 10 centimeters.
Dimensions: approx. 58cm × 12cm × 1.5cm
Height with feet: approx.10cm
Color: natural
Material: wood
Quantity: 1 pc
Note: Accessories and decorative items shown on product images are not part of the product range unless they are expressly included.

£ 10,35
£ 8,60 *
you save 17% (£ 1,75)
automatically translated to google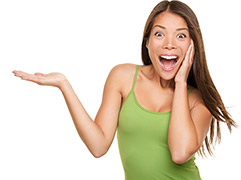 various payment options

97% positive customer reviews
weekly discount promotions in the newsletter
our YouTube channel explains many articles
extensive customer service

DHL World Package
Delivery will be made within 5-7 working days. The delivery period starts after conclusion of the contract and ends after 5-7 working days. If the last day of the period falls on a Saturday, Sunday or a general public holiday recognized at the place of delivery, the next working day shall be substituted for such day.
| | |
| --- | --- |
| Calculation | Total price |
| to 5,00 kg | £ 5,90 * |
| over 5,00 to 15,00 kg | £ 13,50 * |
| over 15,00 to 30,00 kg | £ 26,50 * |
| over 30,00 to 60,00 kg | £ 52,00 * |
| over 60,00 to 120,00 kg | £ 104,00 * |
| over 120,00 kg | Please make a new order |
Our top offers May 2020
* all prices incl. 20 % VAT.,
excl. shipping costs
Crossed out prices correspond to the previous price.

more categories suitable for this article
You May Also Like
* all prices incl. 20 % VAT.,
excl. shipping costs
Crossed out prices correspond to the previous price.