Wooden mushrooms to stick 20cm 6pcs
£ 12,50 £ 10,36 you save 17% (£ 2,14)
£ 1,73 per piece
incl. 20 % VAT., excl. shipping costs
Crossed out prices correspond to the previous price.
Product.Nr. 88717
weight 0.50 KG
delivery time 5-7 days

16 reviews, rated on average 5
12587
Wooden mushrooms to stick 20cm 6pcs
Turn your beds and plants into autumnal fairytale forests, with these wooden mushrooms to stick in the color nature. Just as in autumn the real mushrooms suddenly sprout everywhere on the forest floor, you can push these decorative sponges into the soil everywhere, where you want a little autumn decoration. So home or garden can be decorated in no time in the season accordingly. For example, place the deco mushrooms along a path through your garden or use them to decorate the flower pots in your home for a fairytale Halloween party for children.

With their rustic workmanship made of turned spruce wood, the deco mushrooms look particularly rustic and thus unfold their decorative flair in a very subtle but sustainable way. Cap and stem were worked very gently. Inclusions of twigs are also visible, as are grain and bark. Natural wood decor like this blends organically into floral plant ensembles and exudes the coziness that we all love so much in the fall.

You get the wooden mushrooms to plug in the color nature in practical set of 6. Each fungus has a height of about 20 centimeters; The stalk is about 13 centimeters long. The diameter of the cap is about 6 centimeters.

Height: about 20cm
Length (stem): approx. 13cm
Diameter (cap): approx. Ø7cm
Color: brown, nature
Material: wood

Quantity: 6 pieces
Note: Accessories shown on product images as well as decorative items are not part of the product range unless they are explicitly included.
£ 12,50
£ 10,36 *
you save 17% (£ 2,14)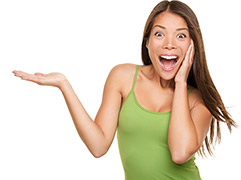 various payment options

97% positive customer reviews
weekly discount promotions in the newsletter
our YouTube channel explains many articles
extensive customer service

DHL World Package
Delivery will be made within 5-7 working days. The delivery period starts after conclusion of the contract and ends after 5-7 working days. If the last day of the period falls on a Saturday, Sunday or a general public holiday recognized at the place of delivery, the next working day shall be substituted for such day.
| | |
| --- | --- |
| Calculation | Total price |
| to 5,00 kg | £ 5,90 * |
| over 5,00 to 15,00 kg | £ 13,50 * |
| over 15,00 to 30,00 kg | £ 26,50 * |
| over 30,00 to 60,00 kg | £ 52,00 * |
| over 60,00 to 120,00 kg | £ 104,00 * |
| over 120,00 kg | Please make a new order |
Our top offers August 2020
* all prices incl. 20 % VAT.,
excl. shipping costs
Crossed out prices correspond to the previous price.

more categories suitable for this article
You May Also Like
* all prices incl. 20 % VAT.,
excl. shipping costs
Crossed out prices correspond to the previous price.