Wood disc natural Ø25-32cm
£ 8,50
incl. 20 % VAT., excl. shipping costs
Product.Nr. 63750
weight 0.85 KG
delivery time 5-7 days

13 reviews, rated on average 5
17513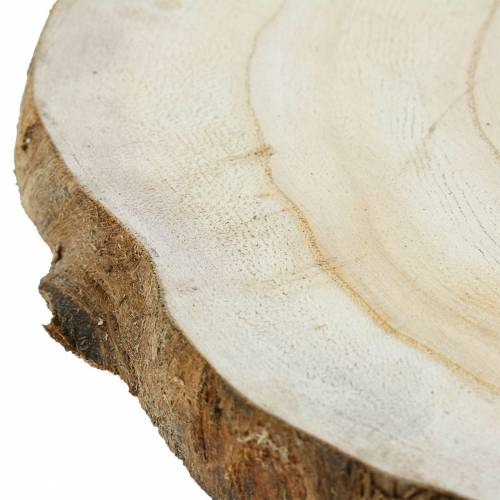 Wood disc natural Ø25-32cm
A piece of the tree: The light wood disc is completely untreated and some of it is still delivered with bark. With each piece you get an absolutely unique specimen whose annual rings tell a story from the forest.

The smooth wood is a popular decorative item, which is often used instead of a plate or a tray as a base for a natural decoration. Depending on the season, Easter grass, colorful flowers as scattered decorations, moss or cotton wool or artificial snow will cover part of the wooden disc. Lanterns or decorative vases, decorative figures or a whole arrangement made of natural materials, which is then even suitable as a grave pad, go well with this. If you attach decorations with hot glue and carefully drill a hole or two for a hanger, you even get a rustic door or wall decoration.

Wooden discs are also very popular among hobbyists. Sayings, quotes, names or congratulations are often branded here. For a special birthday, for the club anniversary or as a small gift of love, special moments can be immortalized and stored on the natural material wood.

The tree grate made of well-dried wood can vary in size as a natural product. The slightly elongated discs offered here can vary in diameter between 25 to 32 centimeters, sometimes even more. The thickness corresponds to about 2.5 centimeters.

Please note: This is a natural product ! This means that the product is subject to natural fluctuations and can therefore deviate from the specified dimensions in shape, color, size, width, length and diameter!

Diameter : approx. Ø25cm - Ø32cm
Thickness : approx. 2.5 cm
Color : natural
Material : wood
Quantity : 1 piece

automatically translated to google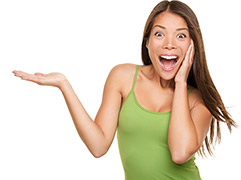 various payment options

97% positive customer reviews
weekly discount promotions in the newsletter
our YouTube channel explains many articles
extensive customer service

DHL World Package
Delivery will be made within 5-7 working days. The delivery period starts after conclusion of the contract and ends after 5-7 working days. If the last day of the period falls on a Saturday, Sunday or a general public holiday recognized at the place of delivery, the next working day shall be substituted for such day.
| | |
| --- | --- |
| Tiered pricing | Total price |
| to 5,00 kg | £ 4,00 * |
| over 5,00 to 15,00 kg | £ 6,50 * |
| over 15,00 to 30,00 kg | £ 19,50 * |
| over 30,00 to 60,00 kg | £ 39,00 * |
| over 60,00 to 120,00 kg | £ 62,50 * |
| over 120,00 kg | Please make a new order |
Our top offers November 2020
* all prices incl. 20 % VAT.,
excl. shipping costs
Crossed out prices correspond to the previous price.

more categories suitable for this article
You May Also Like
* all prices incl. 20 % VAT.,
excl. shipping costs
Crossed out prices correspond to the previous price.