White feather wings 55x52cm
£ 14,55
incl. 20 % VAT., excl. shipping costs
Product.Nr. 67860
weight 0.44 KG
delivery time 5-7 days

13 reviews, rated on average 4.9
16093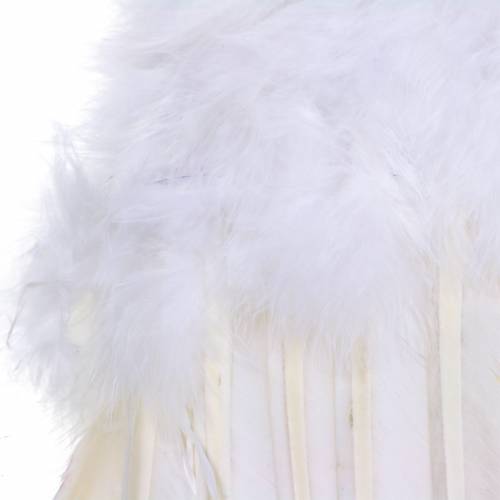 White feather wings 55x52cm
Who doesn't dream of flying? Or the majestic ease with which a swan glides across the water? You cannot fly with these white wings made of real feathers. But at least you look (almost) like an angel with it.
The real goose feathers are stuck to a thick cardboard and equipped with two rubber bands. So a child or a slender adult can easily put on and take off the angel wings or bird wings and you do not have to sew them on the costume. After the carnival or the Christmas season, you can fold up again and stow away to save space. The high-quality decorative wings are also ideal for designing puppets for puppet shows and nativity scenes. So you can let figures with surprisingly real angel wings hover over the stage!
The spring wings from VIANA are made of real feathers and down, have a wingspan of around 55 centimeters and are around 52 centimeters high. The elastic bands for the shoulders are attached at a distance of approximately 19 centimeters. The springs are delivered in a clear plastic bag.
Wingspan:
approx. 55 cm
Height:
approx.52cm
Distance shoulder straps:
approx. 19 cm
Material:
feathers, down, cardboard, rubber band
Quantity:
1 pc
automatically translated to google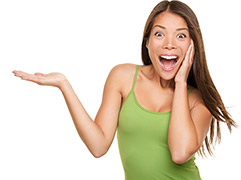 various payment options

97% positive customer reviews
weekly discount promotions in the newsletter
our YouTube channel explains many articles
extensive customer service

DHL World Package
Delivery will be made within 5-7 working days. The delivery period starts after conclusion of the contract and ends after 5-7 working days. If the last day of the period falls on a Saturday, Sunday or a general public holiday recognized at the place of delivery, the next working day shall be substituted for such day.
| | |
| --- | --- |
| Tiered pricing | Total price |
| to 5,00 kg | £ 4,00 * |
| over 5,00 to 15,00 kg | £ 6,50 * |
| over 15,00 to 30,00 kg | £ 19,50 * |
| over 30,00 to 60,00 kg | £ 39,00 * |
| over 60,00 to 120,00 kg | £ 62,50 * |
| over 120,00 kg | Please make a new order |
Our top offers September 2020
* all prices incl. 20 % VAT.,
excl. shipping costs
Crossed out prices correspond to the previous price.

You May Also Like
* all prices incl. 20 % VAT.,
excl. shipping costs
Crossed out prices correspond to the previous price.