Wedding pin with heart cream 12cm 16pcs
£ 16,90

*
Wedding pin with heart cream 12cm 16pcs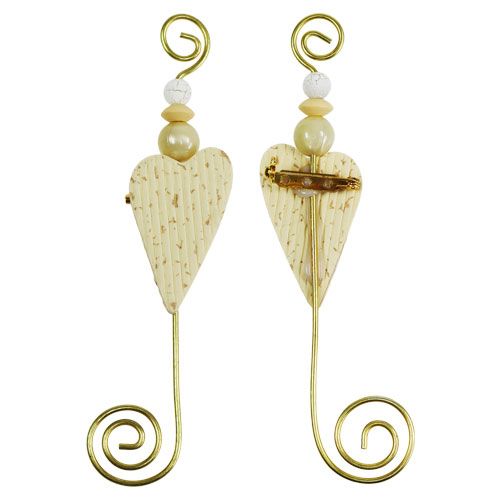 £ 1,06 pro piece
Delivery till 28. June **
---

Product description
Decorate the fabrics of your wedding decoration with this wedding pin in cream rich with a heart. So you can decorate curtains, table runners, chair covers or throws for the flower tubs with this decorative badge and artfully put the ends together. But also as a guest pin for the wedding party, you can use the pin and give your guests at the same time a nice souvenir of the memorable day.
So you can also equip the flower children with it or simply shine as a groom with the beautiful wedding brooch. And your guests can then attach the plug to a lapel, hat, scarf or dress.
The wedding pin with heart in a cream color is in a bag for a total of 16 pieces and is also packed separately. The pin is about 12 centimeters long and consists of a gold-plated metal rod, which has been turned at the upper end to a small and at the bottom to a large snail.
For this purpose, three small beads were put on, which shine in white, terracotta and mother of pearl. Directly below is a pretty heart, which is covered on the front and the back with a cream-colored corrugated cardboard, on the occasional copper-colored swabs are shown. This decorative heart is glued to the golden pin, with which you can attach the plug to fabric.
Size: 12cm
Color: cream, gold, mother of pearl, terracotta
Material: metal, plastic, corrugated paper
Quantity: 16 pieces
Prod. nr.
: 95012
Weight
: 0,2 kg
Delivery till
: 28. June
**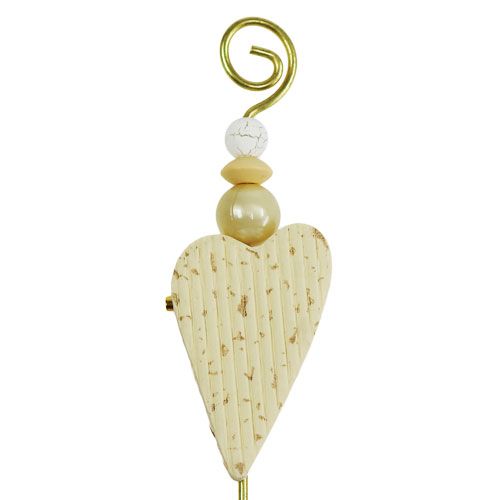 ---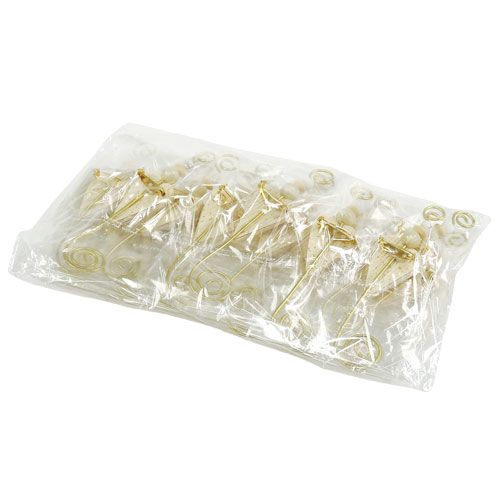 * All prices incl. 20 % VAT,
Excl. shipping costs
Crossed-out prices correspond to the previous price. Plus any applicable customs duties.
** Except prepayment. After the invoice amount has been credited to our account, we will process your order immediately.