Wedding decoration bride and groom hand-painted H13cm, set of 2
£ 5,30
incl. 20 % VAT., excl. shipping costs
Product.Nr. 7178-60
weight 0.40 KG
delivery time 5-7 days

15 reviews, rated on average 5
16761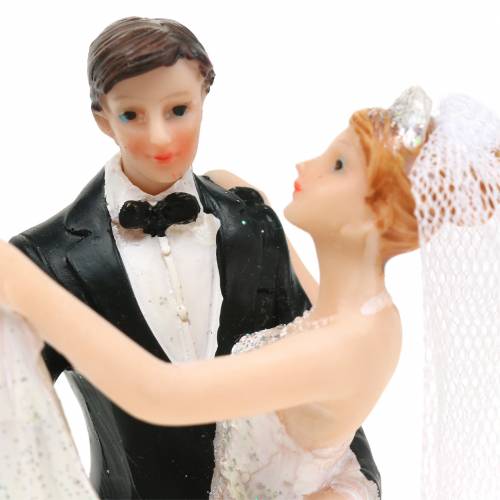 Wedding decoration bride and groom hand-painted H13cm, set of 2
This bride and groom already open the dance on the wedding cake! The hand-painted decorative figure shows the bride and groom full of verve and verve. Loving details such as glitter and the flowing tulle veil of the bride characterize the high-quality wedding decoration made of polyresin. In both figures, all details are carefully designed from his cufflinks to her necklace.

The wedding couple also crowns the most imposing wedding cake. In the same way, the delicate polyresin figures make a wonderful table decoration for the wedding table. And the couple also stands firmly on a flower arrangement as the icing on the cake.

The decorative figure of a dancing bride and groom is made of light artificial stone and elaborately hand-painted. You get a set of 2, where the pairs look in different directions. So the dancing bride and groom are guaranteed to fit on your cake. Each figure has an approximate height of 13 centimeters with a width of about 7 centimeters.

Height: about 13cm
Width:
about 7cm
Color:
white, black, brown, pink
Material:
polyresin, polyester
Quantity:
2 pieces in a set
automatically translated to google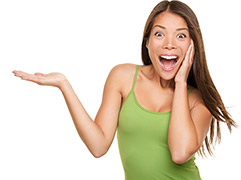 various payment options

97% positive customer reviews
weekly discount promotions in the newsletter
our YouTube channel explains many articles
extensive customer service

DHL World Package
Delivery will be made within 5-7 working days. The delivery period starts after conclusion of the contract and ends after 5-7 working days. If the last day of the period falls on a Saturday, Sunday or a general public holiday recognized at the place of delivery, the next working day shall be substituted for such day.
| | |
| --- | --- |
| Calculation | Total price |
| to 5,00 kg | £ 5,90 * |
| over 5,00 to 15,00 kg | £ 13,50 * |
| over 15,00 to 30,00 kg | £ 26,50 * |
| over 30,00 to 60,00 kg | £ 52,00 * |
| over 60,00 to 120,00 kg | £ 104,00 * |
| over 120,00 kg | Please make a new order |
Our top offers May 2020
* all prices incl. 20 % VAT.,
excl. shipping costs
Crossed out prices correspond to the previous price.

You May Also Like
* all prices incl. 20 % VAT.,
excl. shipping costs
Crossed out prices correspond to the previous price.