Vine cuffs 25cm 6pcs
£ 12,15
incl. 20 % VAT., excl. shipping costs
Product.Nr. 09ho70
weight 0.30 KG
delivery time 5-7 days

16 reviews, rated on average 4.8
1182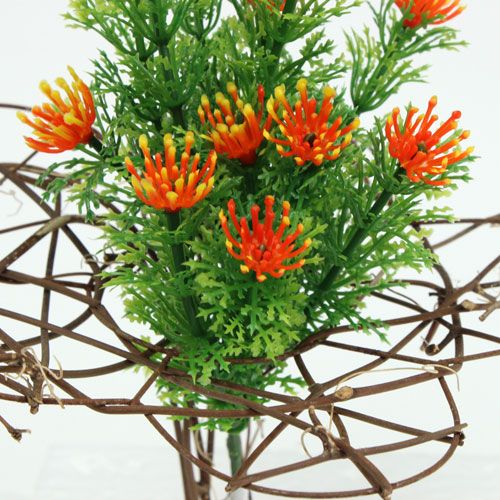 Vine cuffs 25cm 6pcs
Natural jewelry for your bouquet! These vine cuffs inspire with a rustic design and turn every ostrich into a delightful eye-catcher. The basic framework made of sturdy and flexible metal wire in rust optics has the form of a stylized blossom and fits visually wonderful in the network of dark brown vine material. In addition, you can bend the petals as you like, effectively framing a bouquet of fresh flowers. The central opening offers enough space for a small to medium sized bouquet.

Wonderfully beautiful wildflowers and early bloomers such as narcissi and tulips come into their own in the refined vine cuff. To create an atmospheric spring bouquet, you can also stick the petals of the cuff with fluffy feathers, small egg shells and soft moss. The cuffs also create fantastic frames for creative bouquets to give away, for example from tea, cosmetics or chocolates.

The vine cuffs made of wood and metal wire are supplied in a set of six and each have a total diameter of about 25 centimeters. The opening for the flower stems is about 6.5 centimeters tall and the funnel on the back about 15 centimeters long.

Overall diameter: approx. Ø25cm
Opening diameter: approx. Ø6,5cm
Length: about 15cm
Color: nature, rust
Material: wood, metal wire
Quantity: 6 pieces

Note: Accessories shown on product images as well as decorative items are not part of the product range unless they are explicitly included.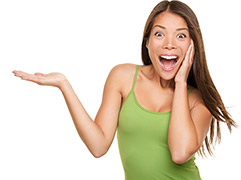 various payment options

97% positive customer reviews
weekly discount promotions in the newsletter
our YouTube channel explains many articles
extensive customer service

DHL World Package
Delivery will be made within 5-7 working days. The delivery period starts after conclusion of the contract and ends after 5-7 working days. If the last day of the period falls on a Saturday, Sunday or a general public holiday recognized at the place of delivery, the next working day shall be substituted for such day.
| | |
| --- | --- |
| Calculation | Total price |
| to 5,00 kg | £ 5,90 * |
| over 5,00 to 15,00 kg | £ 13,50 * |
| over 15,00 to 30,00 kg | £ 26,50 * |
| over 30,00 to 60,00 kg | £ 52,00 * |
| over 60,00 to 120,00 kg | £ 104,00 * |
| over 120,00 kg | Please make a new order |
Our top offers May 2020
* all prices incl. 20 % VAT.,
excl. shipping costs
Crossed out prices correspond to the previous price.

more categories suitable for this article
You May Also Like
* all prices incl. 20 % VAT.,
excl. shipping costs
Crossed out prices correspond to the previous price.