Tealight Glass Cup Farmer's Silver H11cm
£ 8,00

*
Tealight Glass Cup Farmer's Silver H11cm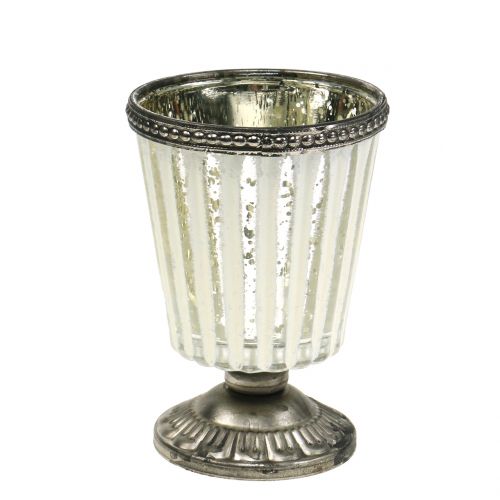 Delivery till 2. October **
---

Product description
This tealight glass of the quality brand VIANA is a unique vintage piece of jewelry. Especially for dim mood and cuddly moments, the lantern in antique cup form is ideal. Pretty details like fine grooves in white wash, the decorated silver rim and the charming farmer's silver inside make the tealight glass shine and make it a pretty home accessory in the name of trendy shabby chic. The so-called farmer's silver is a silver coating that has already been removed in some places, so that creates an interesting antique look. How wonderful will the candlelight shine through the delicate pattern and conjure a lovely play of light in the ambience!
For example, place it on a beautifully decorated table in combination with delicate floral arrangements. Rosebouquets in romantic shabby chic and a table runner made of exquisite crocheted lace are especially fine. So not only an everyday table decoration, but also a fascinatingly beautiful wedding decoration in vintage look. Take a look in our product range, there are other shapes and sizes of these special tealight glasses you lanterns ready, which can be wonderfully combine!
The approximately 11 centimeters high tealight glass in cup form, measures about 7.5 centimeters in diameter. The candle holder is suitable for standard tealights.
Diameter:
approx. Ø7.5cm
Height:
approx. 11cm
Color:
silver, white
Material:
glass, metal
Quantity: 1 piece
Note: Accessories as well as decorative items shown on product images are not part of the product unless they are explicitly included.

Prod. nr.
: 64624
Weight
: 0,2 kg
Delivery till
: 2. October
**
more item pictures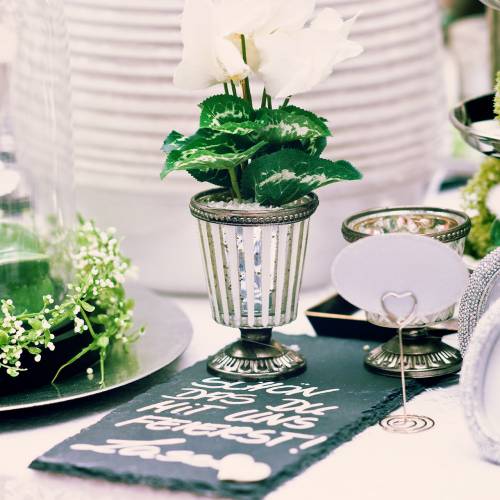 ---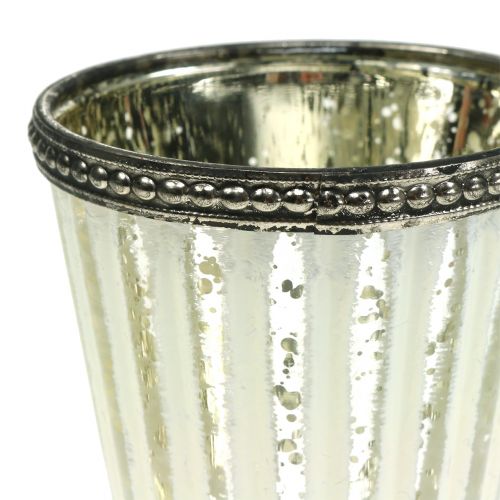 ---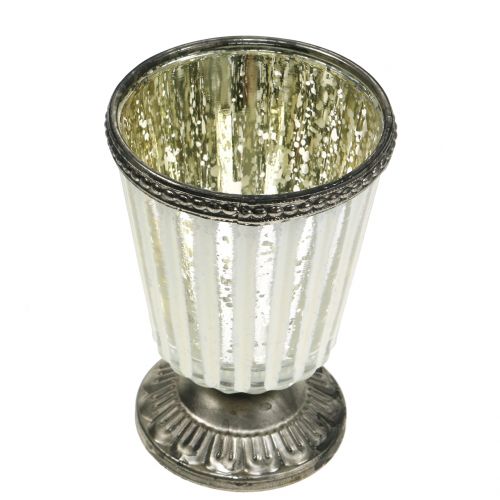 * All prices incl. 20 % VAT,
Excl. shipping costs
Crossed-out prices correspond to the previous price. Plus any applicable customs duties.
** Except prepayment. After the invoice amount has been credited to our account, we will process your order immediately.
Further categories matching your selection