Spray Flower Fresh - for long-lasting flowers
£ 7,20
£ 18,00 per litre
incl. 20 % VAT., excl. shipping costs
Product.Nr. 100012
weight 0.75 KG
delivery time 5-7 days

17 reviews, rated on average 5
16752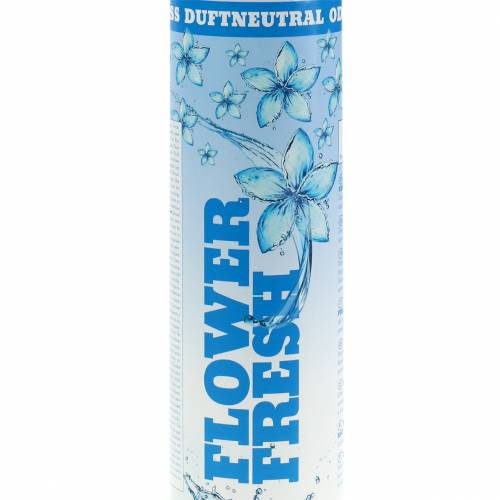 Spray Flower Fresh - for long-lasting flowers
The Flower Fresh Spray keeps flowers fresh for longer. Fast drying, odorless and invisible, the fresh spray is an indispensable aid in wedding and funeral floristry.

Preserve cut flowers like the professionals: the spray provides efficient evaporation protection and thereby seals the surfaces of flowers and leaves. So you can also preserve roses, the withering can be delayed significantly and the joy of cut flowers lasts much longer. Especially in summer, fresh flowers in bridal bouquets and wedding arrangements can hang their heads after a few hours. Thanks to the freshness spray, you can easily solve this problem in advance by spraying the product. After treatment with the aerosol, elaborately designed flower arrangements remain dewy even on hot days!

You receive the product in a compressed air container (without propellant gas) of approx. 400 milliliters. For optimal use, please shake the spray can before use and spray evenly from a distance of about 30 centimeters.

Please note: Be sure to read the instructions for use and warnings on the back of the can before use!

Contents : approx.400ml
Manufacturer : Union Spray GmbH

Hazard warnings :
H222 Extremely flammable aerosol.
H229 Container is under pressure: May burst if heated.

Precautions :
P102 Keep out of the reach of children.
P210 Keep away from heat, hot surfaces, sparks, open flames and other ignition sources. Do not smoke.
P211 Do not spray on an open flame or other ignition source.
P251 Do not pierce or burn, even after use.
P410 + P412 Protect from direct sunlight and do not expose to temperatures above 50 ° C.
P501 Dispose of this product and its container for problem waste disposal.


automatically translated to google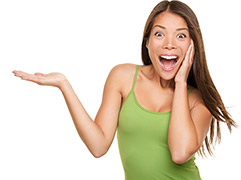 various payment options

97% positive customer reviews
weekly discount promotions in the newsletter
our YouTube channel explains many articles
extensive customer service

DHL World Package
Delivery will be made within 5-7 working days. The delivery period starts after conclusion of the contract and ends after 5-7 working days. If the last day of the period falls on a Saturday, Sunday or a general public holiday recognized at the place of delivery, the next working day shall be substituted for such day.
| | |
| --- | --- |
| Calculation | Total price |
| to 5,00 kg | £ 5,90 * |
| over 5,00 to 15,00 kg | £ 13,50 * |
| over 15,00 to 30,00 kg | £ 26,50 * |
| over 30,00 to 60,00 kg | £ 52,00 * |
| over 60,00 to 120,00 kg | £ 104,00 * |
| over 120,00 kg | Please make a new order |
Our top offers August 2020
* all prices incl. 20 % VAT.,
excl. shipping costs
Crossed out prices correspond to the previous price.

You May Also Like
* all prices incl. 20 % VAT.,
excl. shipping costs
Crossed out prices correspond to the previous price.