Solar lamp for hanging, garden lantern warm white Ø11cm...
£ 10,30

*
Solar lamp for hanging, garden lantern warm white Ø11cm H21cm
Delivery till 2. June **

Only 16 article left in stock.
---
ID: 20224
Menge: 16
Solar lamp for hanging, garden lantern warm white Ø11cm H21cm - Lantern & tealight jar - buy cheap online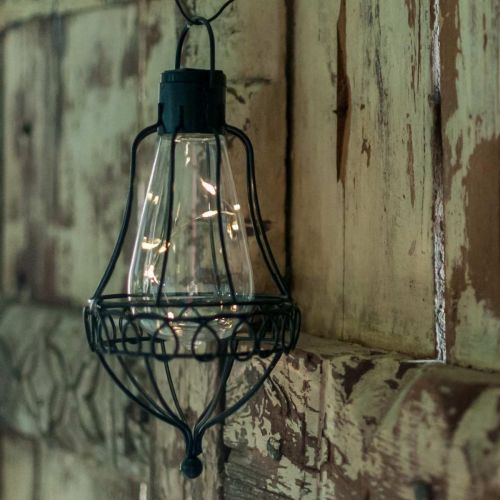 This exclusive hanging solar lamp is the perfect addition to a garden lantern outdoors.

The solar light impresses with its antique, even oriental charm, which is given by the cage-like metal housing. Curving downwards and then tapering to a point, the garden lamp looks like a rustic lantern from the Orient.

Hang one or more of the metal lanterns on the swivel bracket on your balcony, terrace or even in the garden and they will cast warm white light on the surroundings with the help of 5 small LED lights. The practical thing about the decorative lantern is that you don't need to lay a power cable or even use batteries to make it light up, because it comes with solar technology. The small solar panel on top of the hanging lamp supplies the short LED light chain, which is housed in a decorative plastic light bulb.

You can create atmospheric summer decorations with the hanging lamp or even use it for festive occasions such as a garden party, a wedding or many other occasions. It can also be used indoors, so that the solar light can be charged, the metal lantern should be attached near the window at least for charging.

Once charged in the sun in the on mode, the solar lantern will then glow for 6-8 hours at dusk. Then it turns off automatically to recharge in daylight.

Before first use, you should let the solar light fully charge in direct sunlight for 1-2 days to ensure the proper functioning of the lighting system and to extend the life of the built-in battery.

Tip: The metal decoration can be opened in the middle with the help of a small hinge, so decorative elements can be easily attached to the metal grid or filled inside the lamp cage.

Notice:
Accessories and decorative items shown on product images are not included in the delivery.

Total length with suspension: approx. 23cm
Diameter: approx. Ø11cm
Height: about 21cm
Colour: black, transparent
Material: metal, plastic
Type: Outdoor lighting with 5 LEDs
Light Color: Warm White
Battery: 1.2V 40 mAh (included, not replaceable)
Quantity: 1 piece

Prod. nr.: 897711-1
Weight: 0,5 kg
Delivery till: 2. June **
* All prices exclude VAT and customs duties,
excl. shipping costs
. Crossed-out prices correspond to the previous price.
** Except prepayment. After the invoice amount has been credited to our account, we will process your order immediately.
minimum order value Floristik24.co.uk: 25 £
Further categories matching your selection
3,25 £ * £ 2,25 * you save 31% (£ 1,00)
£ 0,56 pro piece
---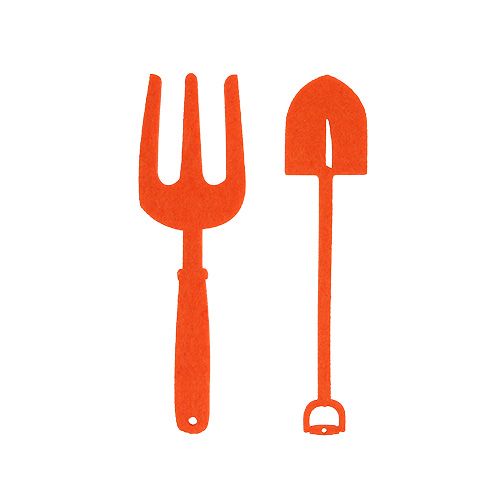 5,25 £ * £ 3,60 * you save 31% (£ 1,65)
£ 0,60 pro piece
---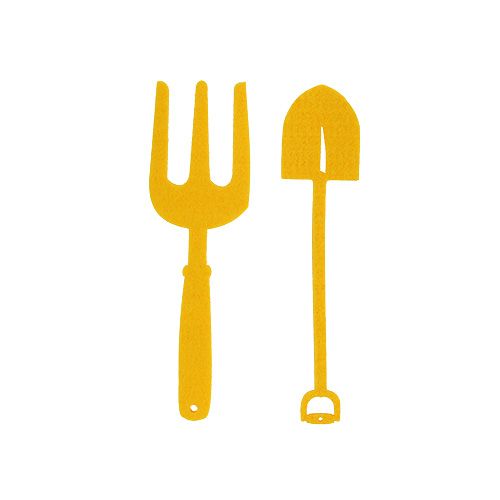 5,25 £ * £ 3,60 * you save 31% (£ 1,65)
£ 0,60 pro piece