Poppy seed capsules artificial poppy seeds gold Christmas...
£ 6,05

*
Poppy seed capsules artificial poppy seeds gold Christmas decoration 38cm 6pcs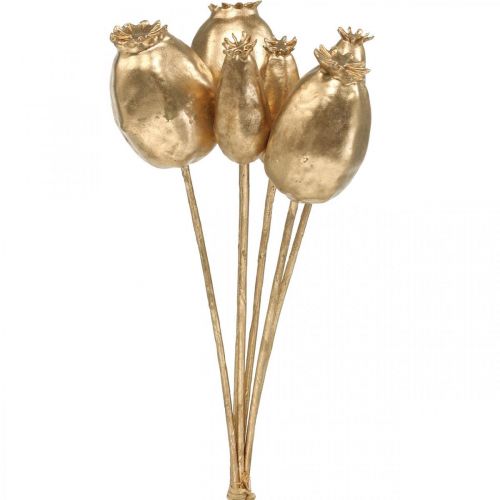 £ 1,01 pro piece
Delivery till 15. December **
---

Product description
Poppy seed capsules from their most festive side: the golden decorative poppy as an artificial Christmas decoration spreads a noble shine in bouquets and arrangements. The detailed imitation poppy seed pods sit on long stems and are contained three times in a larger and a smaller variant in this artificial flower bunch.

Be it with exclusive silk flowers or with natural materials: the artificial poppy refines table decorations and room decorations. Since the stems of the capsule fruit can be bent and shortened, you can not only set up the artificial poppy in gold as a decorative bouquet in the vase. Decorative wreaths in trendy frosty or dark colors are given a mysterious touch by the artificial poppy seed capsules. But not only in the Advent decoration, also all year round, the capsule fruits are an old golden focal point in a stylish interior.

Note: Accessories and decorative items shown on product images are not included in the delivery.

Total length: about 38cm
Seed capsule diameter: approx. Ø2cm / Ø3cm
Height: about 4.5cm / 5cm
Color: Golden
Material:
plastic, metal
Product line:
Viana
Quantity:
6 pieces, sorted
manufacturers
: Viana ®
Prod. nr.
: 00684
Weight
: 0,34 kg
Delivery till
: 15. December
**
more item pictures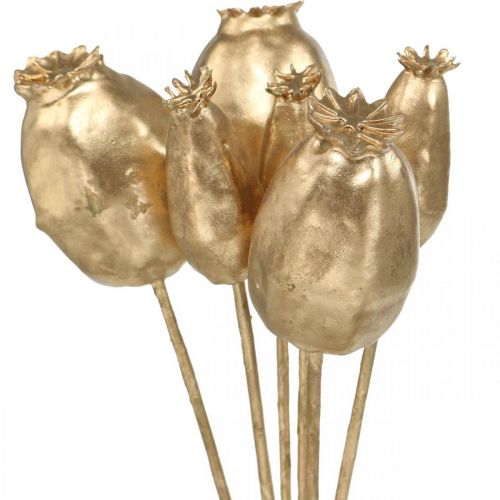 ---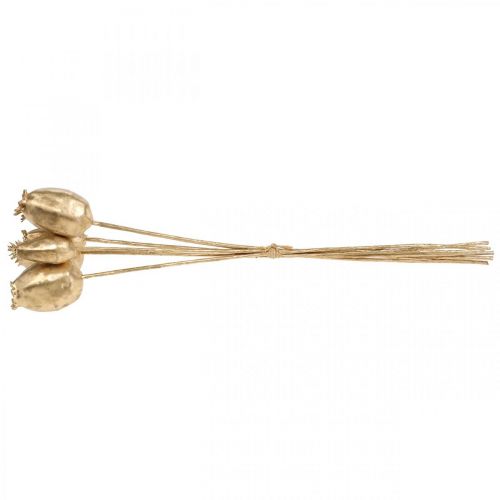 * All prices
excl. shipping costs
. Crossed-out prices correspond to the previous price. All prices exclude VAT and customs duties.
** Except prepayment. After the invoice amount has been credited to our account, we will process your order immediately.
Further categories matching your selection