Planting cup goblet antique look gray Ø21cm H21cm
£ 18,90

*
Planting cup goblet antique look gray Ø21cm H21cm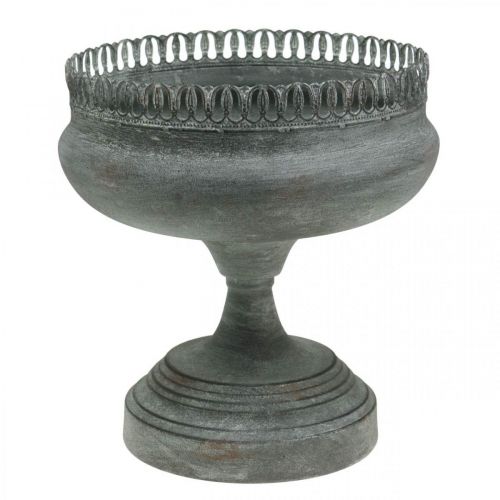 Delivery till 2. October **
---

Product description
The planting cup in the form of a goblet is made of metal and impresses with its great used look in white-washed gray with selective brown coloring. One might think that this is actually an antique piece that was only recently found during an excavation, for example in an old garden.

The decorative decoration at the top of the flowerpot goes wonderfully with delicate roses or great succulent arrangements. Even autumnal arrangements with moss, sticks and decorative fruits feel very comfortable in the decorative goblet. Last but not least, the planting cup can also be used as a decorative bowl or as a storage place for keys, coins and other small items.

With a diameter of around 21 centimeters, the antique-looking plant pot has a height of around 21 centimeters. If you want to plant the calyx planter, please note the approximate planting depth of the bowl of 7 centimeters.
Diameter
: approx. Ø21 cm
Height
: about 21cm
Deep planting bowl
: approx. 7 cm
Material
: metal
Color
: Gray, Washed White, Brown
Quantity
: 1 pc
Please note:

This product is made from galvanized, post-treated sheet steel. For this reason, we cannot guarantee that the container is 100% rustproof and 100% waterproof.

Accessories as well as decorative items shown on product images are
not
part of the product unless they are explicitly included.
Prod. nr.
: 68213
Weight
: 0,65 kg
Delivery till
: 2. October
**
more item pictures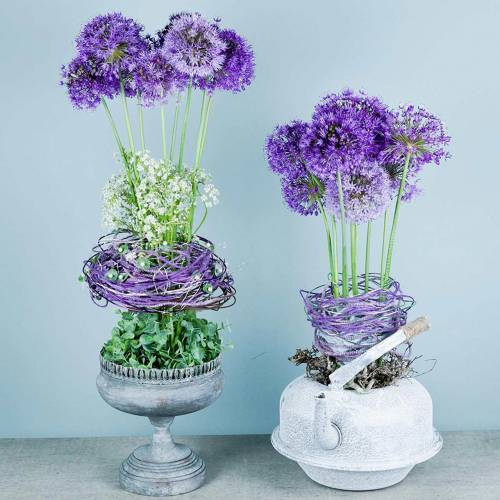 ---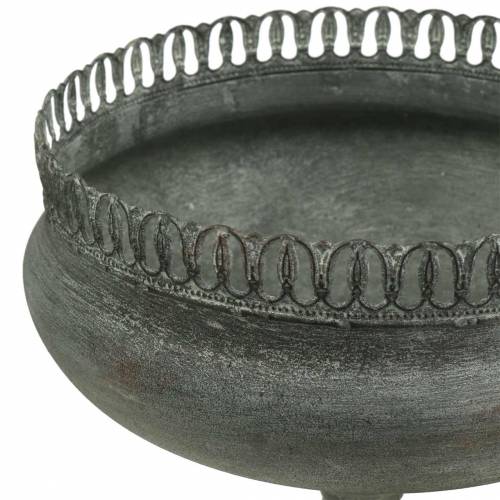 ---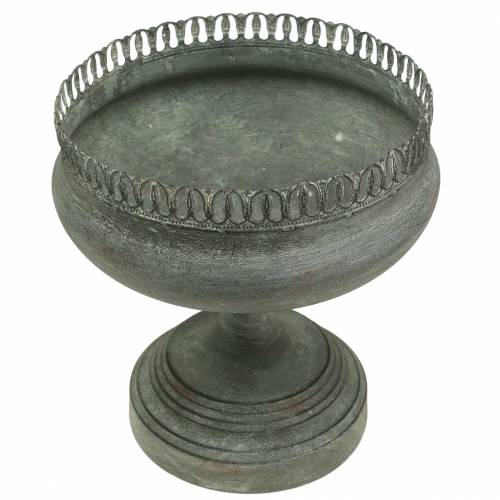 * All prices incl. 20 % VAT,
Excl. shipping costs
Crossed-out prices correspond to the previous price. Plus any applicable customs duties.
** Except prepayment. After the invoice amount has been credited to our account, we will process your order immediately.
Further categories matching your selection