Planting basket owl vine white washed Ø14cm
£ 6,60
incl. 20 % VAT., excl. shipping costs
Product.Nr. 65808
weight 0.35 KG
delivery time 5-7 days

17 reviews, rated on average 4.9
15078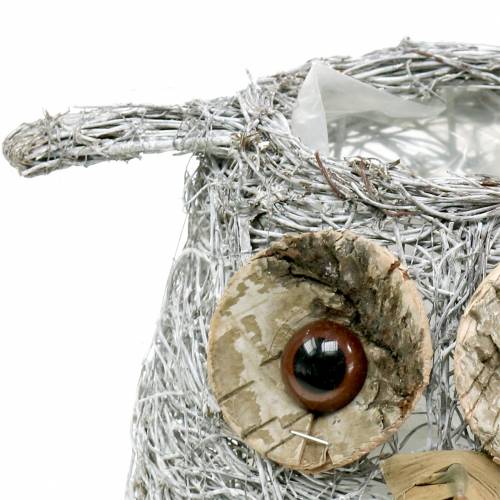 Planting basket owl vine white washed Ø14cm
For all plant lovers and owl lovers, we have just the right thing with this plant basket: the high-quality planter consists of a wire mesh in owl shape, which is equipped with many small vine branches, then tied with a thread and then whitewashed. The eyes are made of glass and the edges of birch bark. Just too cute these details.
For example, you can use the Dekoeule wonderfully as a planter. The inside of the little owl has already been knocked out with a practical foil. For example, Erika in the plant basket feels very well in autumn decor, for example. Whether as a living room decoration or as an attractive accessory in the entrance area and the garden decoration, the plant owl is truly a special highlight and on top of that extremely natural.
The basket bowl in owl shape of the quality brand VIANA has a diameter of about 14 centimeters, with an opening diameter of about 10 centimeters. The height is about 23 centimeters. The plastic film is attached to the branches with a white thread and protects against escaping liquid, but is not always 100% waterproof.
Diameter: approx. Ø14cm
Opening diameter: approx. Ø10cm
Height: approx. 23cm
Color: White washed, natural colors, brown
Material: wood, plastic, thread
Quantity: 1 piece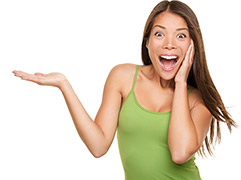 various payment options

97% positive customer reviews
weekly discount promotions in the newsletter
our YouTube channel explains many articles
extensive customer service

DHL World Package
Delivery will be made within 5-7 working days. The delivery period starts after conclusion of the contract and ends after 5-7 working days. If the last day of the period falls on a Saturday, Sunday or a general public holiday recognized at the place of delivery, the next working day shall be substituted for such day.
| | |
| --- | --- |
| Calculation | Total price |
| to 5,00 kg | £ 5,90 * |
| over 5,00 to 15,00 kg | £ 13,50 * |
| over 15,00 to 30,00 kg | £ 26,50 * |
| over 30,00 to 60,00 kg | £ 52,00 * |
| over 60,00 to 120,00 kg | £ 104,00 * |
| over 120,00 kg | Please make a new order |
Our top offers May 2020
* all prices incl. 20 % VAT.,
excl. shipping costs
Crossed out prices correspond to the previous price.

more categories suitable for this article
You May Also Like
* all prices incl. 20 % VAT.,
excl. shipping costs
Crossed out prices correspond to the previous price.