Planter wood washed white 34 × 17cm H9cm
£ 6,70
incl. 20 % VAT., excl. shipping costs
Product.Nr. 69396
weight 0.90 KG
delivery time 5-7 days

16 reviews, rated on average 4.9
16781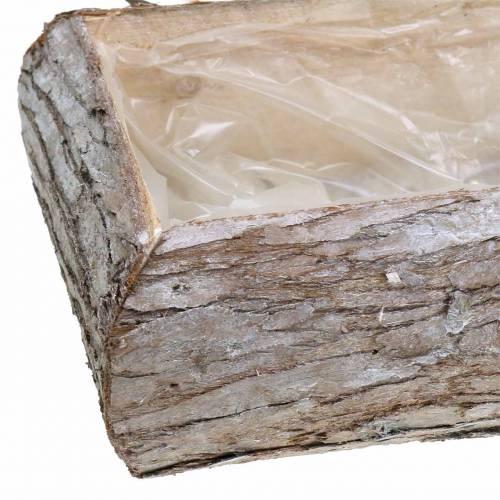 Planter wood washed white 34 × 17cm H9cm
Trend on table and window sill: The planter made of white washed wood skilfully stages popular natural materials. The floor is also made entirely of wood. The inside of the planter has already been lined with plastic film so that it can be used immediately as a planter or, after creating a drainage layer, as a planter.
Begonias, petunias, elf mirrors and numerous other summer and spring flowers can be arranged in a jiffy in the wooden box. The blooming beauties will delight the eye in a decorative box that is as natural as it is aesthetic. The noble bark is also suitable for table decorations without flowers: with sand and shells or decorative sand in your favorite color, a few accessories and a lantern, you can conjure up a summer decoration in a rustic wooden box that will delight the eye for a long time.

The gnarled planter is washed white and has external dimensions of approximately 34 by 17 by 9 centimeters. The internal dimensions correspond to approximately 30 by 13 by 7 centimeters.

Height outside / inside:
approx. 9cm / 7cm
External
dimensions:
approx. 34 cm × 17 cm
Internal dimensions: approx. 30 cm × 13 cm

Color:
natural
Material:
wood, plastic
Quantity:
1 pc
automatically translated to google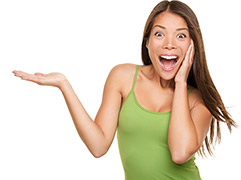 various payment options

97% positive customer reviews
weekly discount promotions in the newsletter
our YouTube channel explains many articles
extensive customer service

DHL World Package
Delivery will be made within 5-7 working days. The delivery period starts after conclusion of the contract and ends after 5-7 working days. If the last day of the period falls on a Saturday, Sunday or a general public holiday recognized at the place of delivery, the next working day shall be substituted for such day.
| | |
| --- | --- |
| Tiered pricing | Total price |
| to 5,00 kg | £ 4,00 * |
| over 5,00 to 15,00 kg | £ 6,50 * |
| over 15,00 to 30,00 kg | £ 19,50 * |
| over 30,00 to 60,00 kg | £ 39,00 * |
| over 60,00 to 120,00 kg | £ 62,50 * |
| over 120,00 kg | Please make a new order |
Our top offers November 2020
* all prices incl. 20 % VAT.,
excl. shipping costs
Crossed out prices correspond to the previous price.

more categories suitable for this article
You May Also Like
* all prices incl. 20 % VAT.,
excl. shipping costs
Crossed out prices correspond to the previous price.